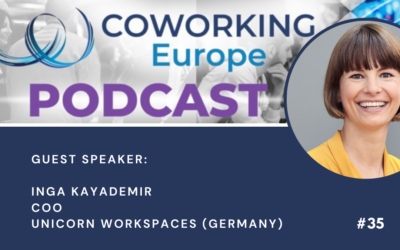 Inga Kayademir is the COO of Unicorn Workspaces, one of Germany's most important coworking players with 20 locations spread around Berlin, Munich, Cologne and Potsdam. The company is coming out of the Covid-19 crisis stronger. Find out more! Main takeaways The highlights from our conversation with Inga Kayademir are summarised below: Unicorn Workspaces managed to keep most of their users by...
read more
The workplace is changing.
Let's shape the future of the workplace together!
Office Location
Somewhere on earth 😉
Between Spain & Belgium
Open Everyday 8am-5pm