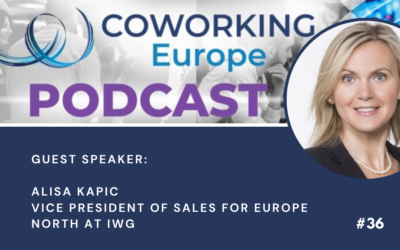 Work Near Home: new workspace solutions  Alisa Kapic is the Vice President Sales North Europe and Country Director Austria at IWG, the mother company supervising major Flex and Coworking brands in the world such as Regus, Spaces, Basepoint or Signature. Nowadays, with 3.400 locations around the world, IWG is by far the biggest provider of flexible workspace solutions on the planet. The...
read more
The workplace is changing.
Let's shape the future of the workplace together!
Office Location
Somewhere on earth 😉
Between Spain & Belgium
Open Everyday 8am-5pm