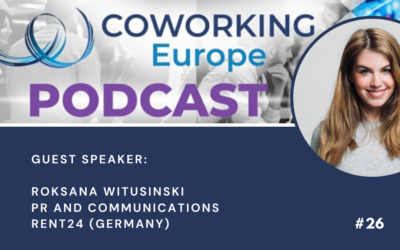 Roksana Witusinski is the PR and Communications Manager of the group Rent24, today one of the biggest Europe based coworking operators. Founded in 2015 in Berlin, the company operates 70 locations on the continent but also in Israel and the US. Rent24 managed to provide services to around 35.000 members in just 5 years. Learn more about the Rent24 group in this interview with Roksana Witusinski....
read more
The workplace is changing.
Let's shape the future of the workplace together!
Office Location
Somewhere on earth 😉
Between Spain & Belgium
Open Everyday 8am-5pm