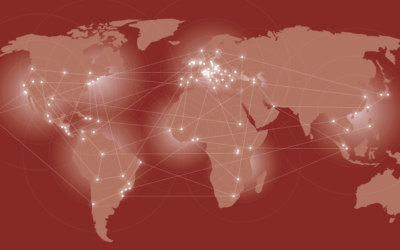 As Impact Hub demonstrates, building an international coworking brand is not reserved to highly-funded companies taking up hundreds of thousands of square meters in the world's best city location. Impact Hub is the world's largest independent coworking spaces network, all supporting the development of entrepreneurial communities looking for a "societal impact". As of today, Impact Hub is an umbrella supervizing more than 100 locations spread over 50+ countries, hosting close to 16.000 members. Each hub offers support in fields such as entrepreneurship, idea incubation and business development on top of the coworking service.
We have interviewed Flora Rosenow, Global Brand & Communications Director at Impact Hub Network, to learn about the secrets of their success, the challenges they faced and the vision and mission all hubs have in common.
Hello. After more than a decade of operation and so many locations now opened on the planet, what are the ingredients of Impact Hub's success?
Our Impact Hubs are always driven by a local founding team, who not just understands the local context but also deeply cares about it, as most Impact Hub founders come from the area where they want to open an Impact Hub. They found independent businesses that are united by our vision to create a more just and sustainable world in a global network structure.
read more
The workplace is changing.
Let's shape the future of the workplace together!
Office Location
Somewhere on earth 😉
Between Spain & Belgium
Open Everyday 8am-5pm