Rapal Oy is a Finnish company active in workspace optimzation and IoT. They have recently released the Optimaze Workplace Review, an inspiring report on work environment data. SocialWorkplaces.com interviewed Maija Patjas, Director of Workplace Management Services and Pontus Kihlman, Executive Consultant, both of the Helsinki based organisation, to find out more about the main trends observed in office building and workspace uses within European countries.
Main takeaways
Here our main takeaways from our insightful conversation with Maija and Pontus:
Although coworking and flexible models remain a small portion of the overall office use in our continent, the percentage is on the rise.

Remote working remain more accepted in Nordic countries as well as in the Benelux. However, the Covid19 crisis will most likely change the perception dramatically elsewhere.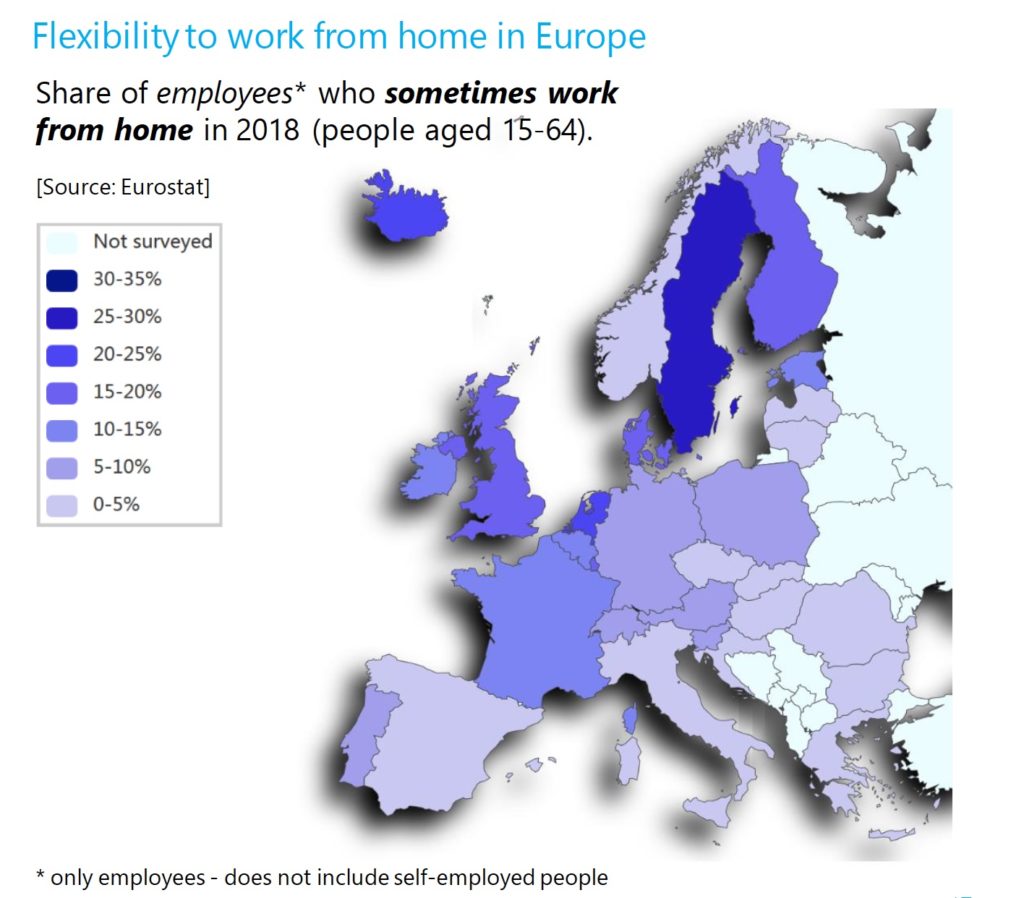 Employers are to embrace new flexible model and digital working more massively.

26% of meeting rooms are used by a sole person looking for privacy. 78% of all meetings gather 4 people or less.

The way coworking spaces and regular workplace will be layout and planned will likely be influenced by those findings in the upcoming months and years.

Workplaces and coworking spaces of the future are expected to have a lot more working pods, alcoves, small corners for collaboration and phone/zoom calls.

Work hubs, coworking and flexible solutions will be much more part of the overall portfolio of workplaces employers will embrace.
To watch the full conversation click here. If you want to explore space utilisation data you can download the report here. The Optimaze Workplace Review 2020 covers over 2,300 workplace studies, with more than 57,000 walk-through rounds and 9.5 million observations of almost 185,000 workstations, nearly 17,000 meeting spaces with about 116,000 meeting seats, and roughly 75,350 other seat types. The benchmark includes 20 countries with six years of data from 2014 to 2019.
Join Coworking Europe Conference for more insights, data and connections!