From a coworking space to a decentralized creative hub for work (2015)
by Coworking Europe
€0,00 exl. VAT
Toolbox started in 2010 as a 44-workstation coworking space based in Turin, Italy. It had 1.000 square meters (a pretty big one to start from) and quickly reached 6.000 square meters and more than 300 coworkers. Within 5 years time, Toolbox became the focal point in Turin for the future of work, the Freelance  and entrepreneurship cultures, cross innovation or for the Maker culture. Local authorities soon looked at Toolbox to become a prime partner to produce innovation-driven content and to get in touch with communities they are not able to reach. These slides were used in a presentation given by Sara Bigazzi at Coworking Europe 2015 in Milan.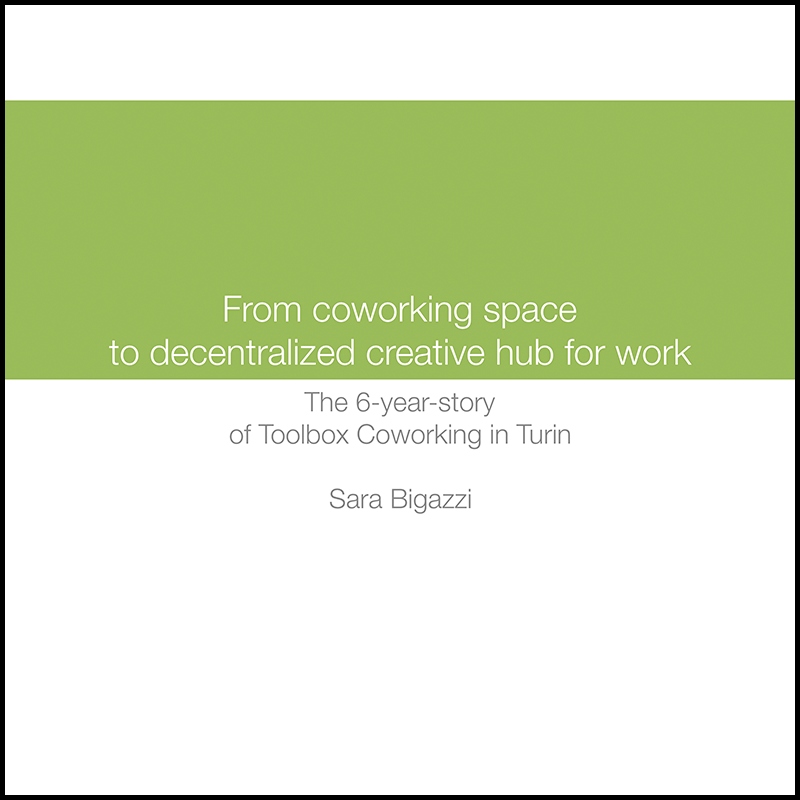 The workplace is changing.
Let's shape the future of the workplace together!
Office Location
Somewhere on earth ;-)
Between Spain & Belgium
Open Everyday 8am-5pm