How to get your first 200 coworking members (by Betahaus Barcelona)
by Coworking Europe
€0,00 exl. VAT
These slides were used in a presentation at Coworking Europe 2013 in Barcelona by Edu Forte, manager of Betahaus. Edu Forte, manager of Betahaus Barcelona, explains how they reach their first 200 members. The first bunch of 100 people is the most important phase. It's all about creating an experience, for instance with highly engaging events. The community shaped up from the space is actually a big deal of the space's marketing.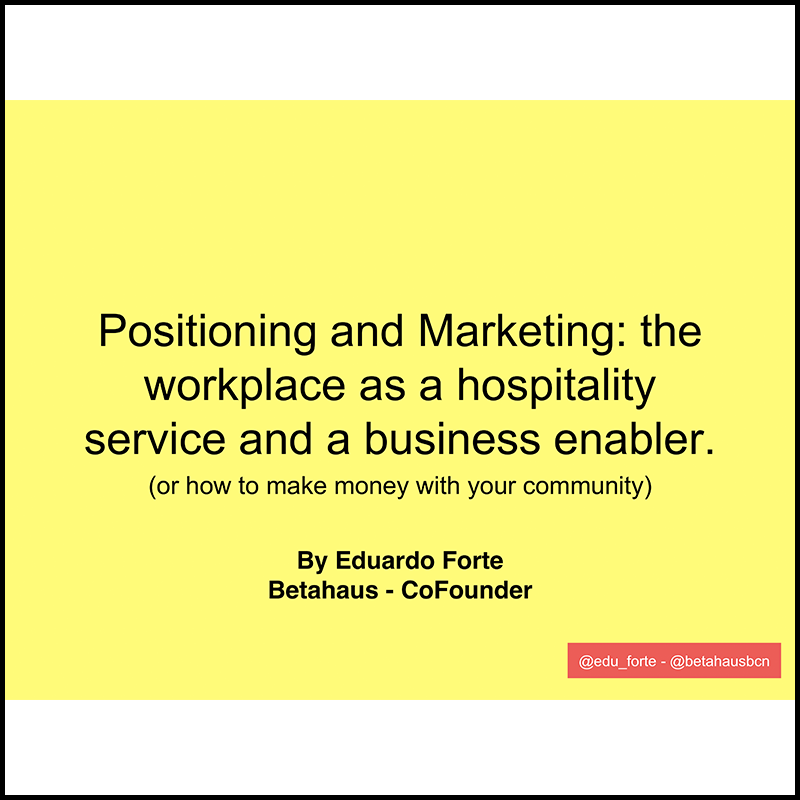 The workplace is changing.
Let's shape the future of the workplace together!
Office Location
Somewhere on earth ;-)
Between Spain & Belgium
Open Everyday 8am-5pm