Why is TechStars so excited about Africa? (2015)
by Coworking Europe
€0,00 exl. VAT
What opportunities are we seeing as TechStars, one of the biggest worldwide startup program? Barclays Bank is a partner of us. We look to develop Banking services for the world's 2.5 billion unbanked adults, of which a big deal is located in Africa. Loans & Access to Capital is needed. Blockchain is on the rise. Africa has to build a core banking infrastructure, payment systems, wealth management services… That's why it's an exciting time to be here. Startup accompanied from coworking spaces is a great opportunity. These slides were used in a presentation at Coworking Africa 2015, in Cape Town.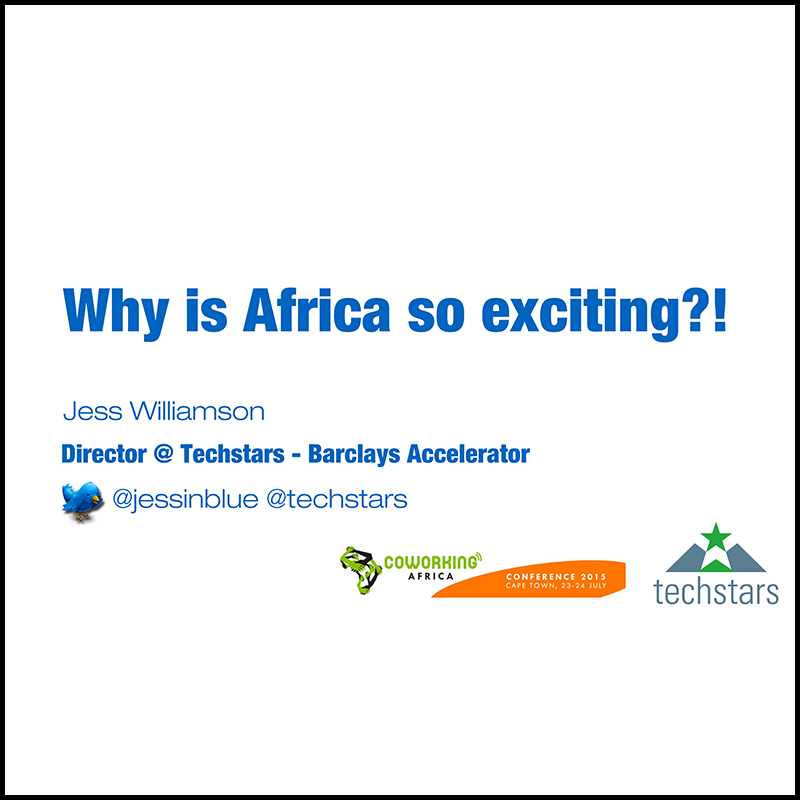 The workplace is changing.
Let's shape the future of the workplace together!
Office Location
Somewhere on earth ;-)
Between Spain & Belgium
Open Everyday 8am-5pm