A coworking space to support working mums (2015)
by Coworking Europe
€0,00 exl. VAT
WOMEN'S WORK IN ITALY The most important resource for the economy: women's work The Bank of Italy underlines that GDP would rise by 7% if the 14% more of women worked. At the end of 2012, Piano C opened in Milan the first space in Italy which brings together women and work. Launched as a reality of coworking and services for women and dads, Piano C wants to actually prove that a new way of working is possible and that happiness and productivity are not a zero-sum game. In 2012, Piano C won the first prize as "Best social innovator in Europe", awarded by the European Investment Bank. Presented at Coworking Europe 2015 in Milan.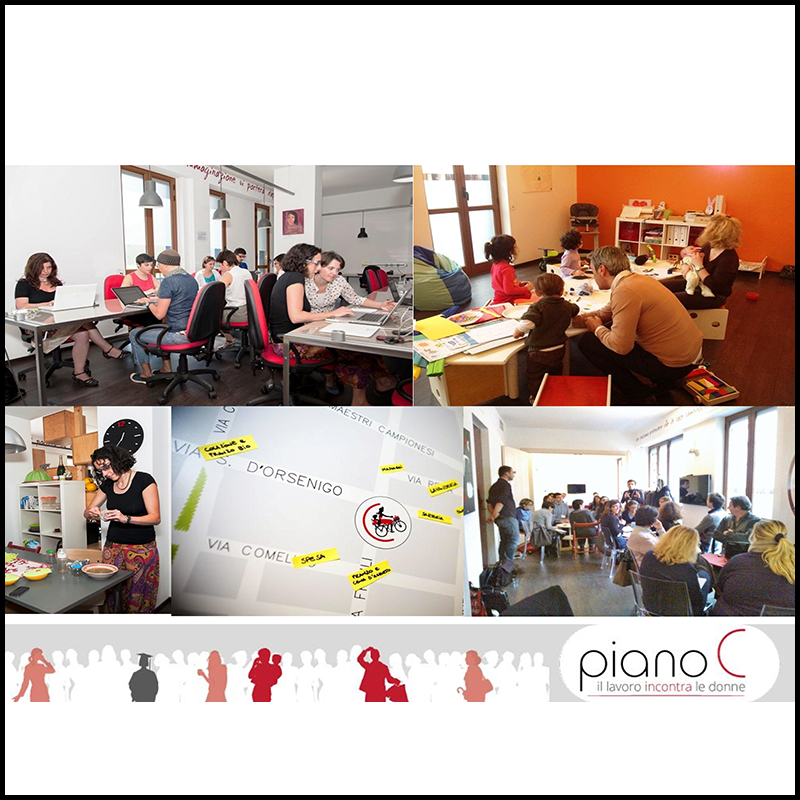 The workplace is changing.
Let's shape the future of the workplace together!
Office Location
Somewhere on earth ;-)
Between Spain & Belgium
Open Everyday 8am-5pm