Why Big Corporates & Small Start-Ups Can Benefit From Doing Business Together? (2018)
by Coworking Europe
€0,00 exl. VAT
Why Big Corporates & Small Start-Ups Can Benefit From Doing Business Together? The best place for it is coworking spaces. Gitte Andersen, from ISS Group, explains that's about connecting outcome with curated experience to ensure innovation. These slides were used in a presentation at Coworking Europe 2018 in Amsterdam.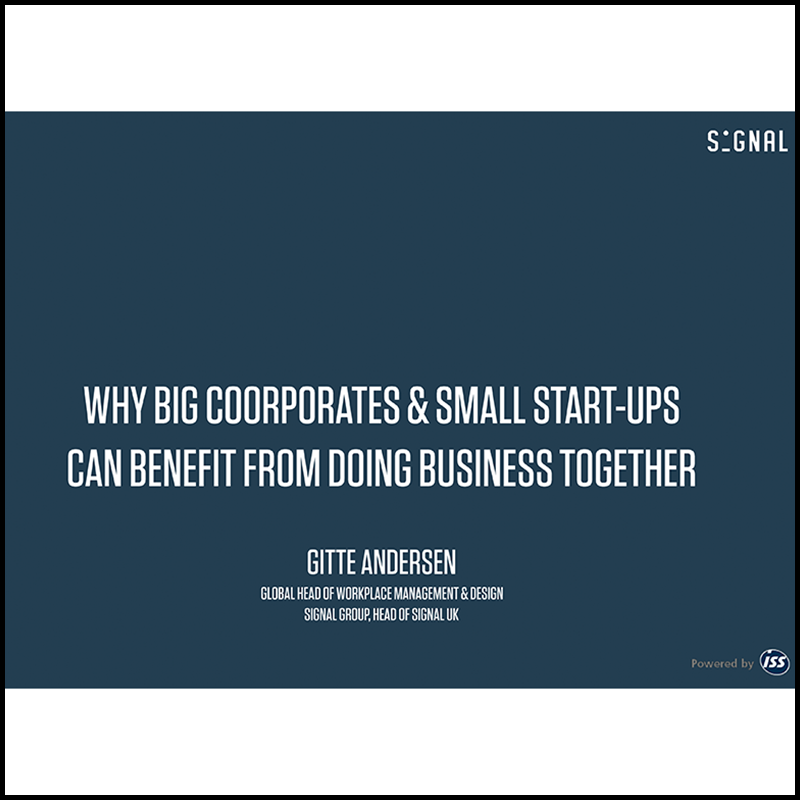 The workplace is changing.
Let's shape the future of the workplace together!
Office Location
Somewhere on earth ;-)
Between Spain & Belgium
Open Everyday 8am-5pm