From Office 1.0 to Office 4.0, augmented coworking (2016)
by Coworking Europe
€0,00 exl. VAT
Serviced Office 1.0, we all know it : the traditional business center. Then came the first coworking spaces, Serviced Office 2.0, with the focus on community. The addition of new level of services and multi-dimensional workplace is the Office 3.0. Ecosystems are Office 4.0, tells Vishal Gupta, from Kabeela Life. From the landlord perspective, these different models imply a totally different approach and business contracting mindset. These slides were used in a Masterclass given at Coworking Europe 2016 in Brussels.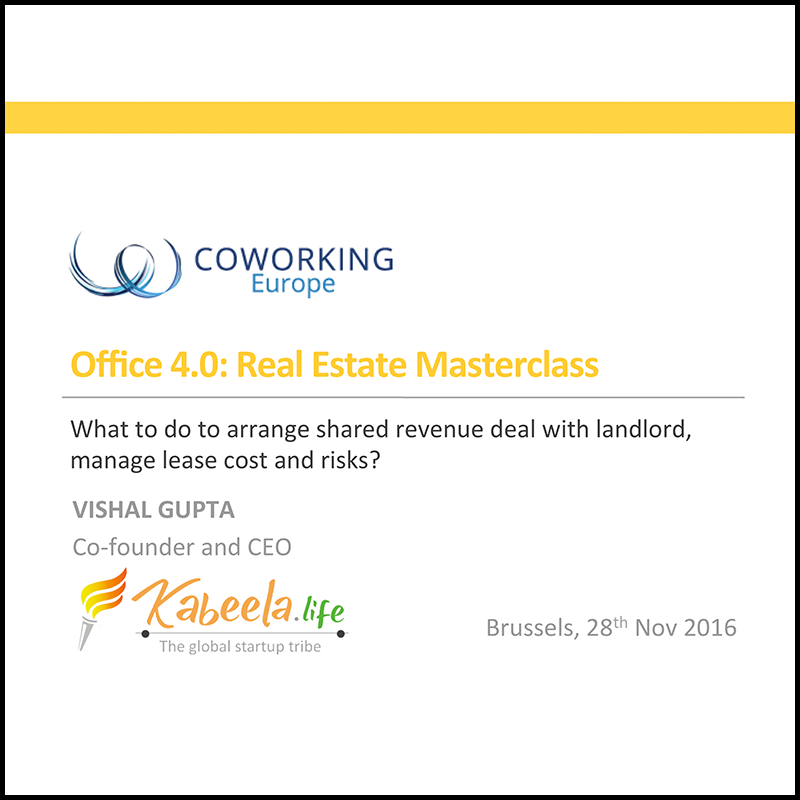 The workplace is changing.
Let's shape the future of the workplace together!
Office Location
Somewhere on earth ;-)
Between Spain & Belgium
Open Everyday 8am-5pm