Multi-Location Flex Office Operation
by Coworking Solutions
€0,00 exl. VAT
Hubert Abt is the CEO of New Work, a Budapest based network of flex workspaces spread in Central Eastern Europe. Synergies and efforts mutualization is key to optimize the service and economics of the coworking space. The talk will go between the different faced challenges and explore the opportunities to build back office collaboration between operators.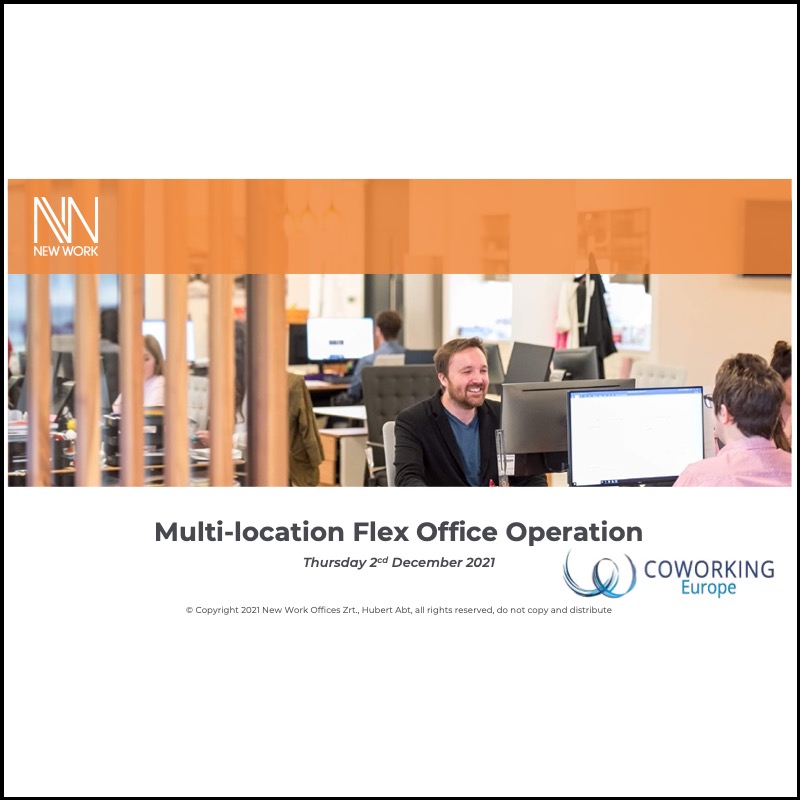 The workplace is changing.
Let's shape the future of the workplace together!
Office Location
Somewhere on earth ;-)
Between Spain & Belgium
Open Everyday 8am-5pm