How can coworking providers best address corporates new needs?
€0,00 exl. VAT
Konrad Szaruga from CBRE Poland.  Companies are rapidly embracing hybrid working models and reconsidering the office capacities they need. A growing number of them are turning to flex workspace operator to propose flexible solutions letting them optimize the management of square meters while proposing more activity based workplace solutions and comfort.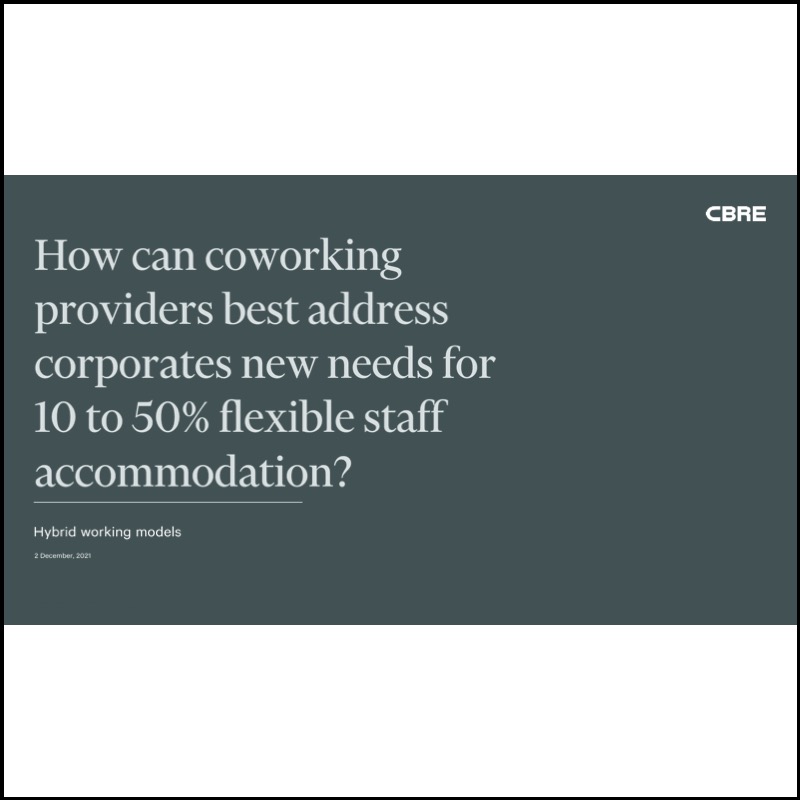 The workplace is changing.
Let's shape the future of the workplace together!
Office Location
Somewhere on earth ;-)
Between Spain & Belgium
Open Everyday 8am-5pm