MatchOffice Industry Survey 2020
by Coworking Europe
€0,00 exl. VAT
In its yearly Industry report MatchOffice surveyed 1.472 flex office and coworking providers in 58 countries. According to the 2020 data, 74% of operators and landlords report their businesses have been severely or significantly hit by the corona crisis. Only 25% find themselves only lightly affected. The report lists tables and data charts by country.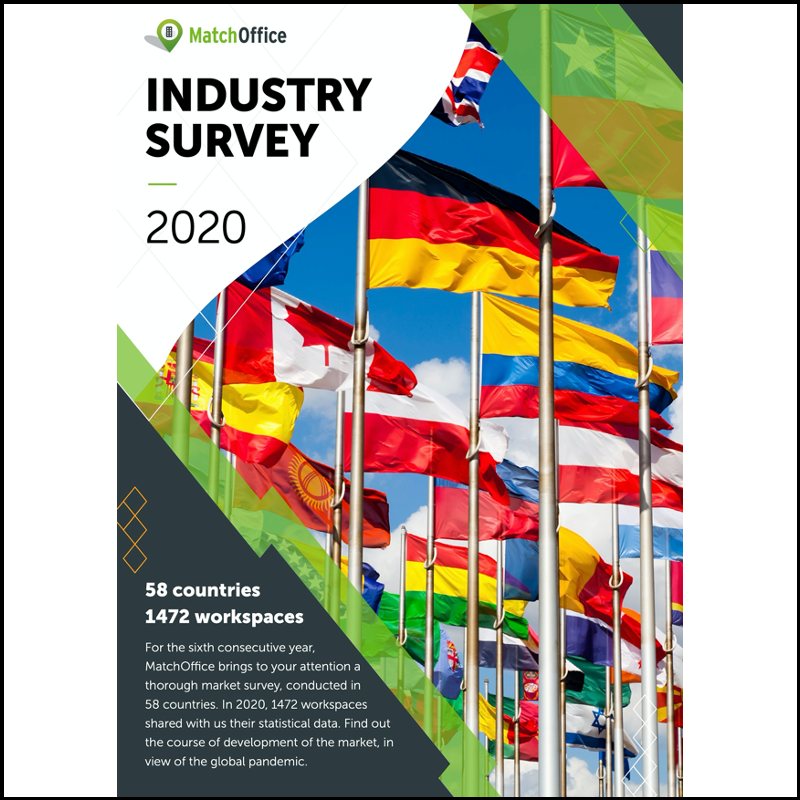 The workplace is changing.
Let's shape the future of the workplace together!
Office Location
Somewhere on earth ;-)
Between Spain & Belgium
Open Everyday 8am-5pm