Impact of COVID-19 on Belgian Coworking Market
by Coworking Europe
€0,00 exl. VAT
Edouard Cambier from the Belgian Workspace Association presents numbers and trends in the Belgian flexible Office market related to the COVID-19 pandemic.
How is the Belgian market structured?
How did the Belgium market evolve?
How are spaces affected?
How did the crisis affect profitability?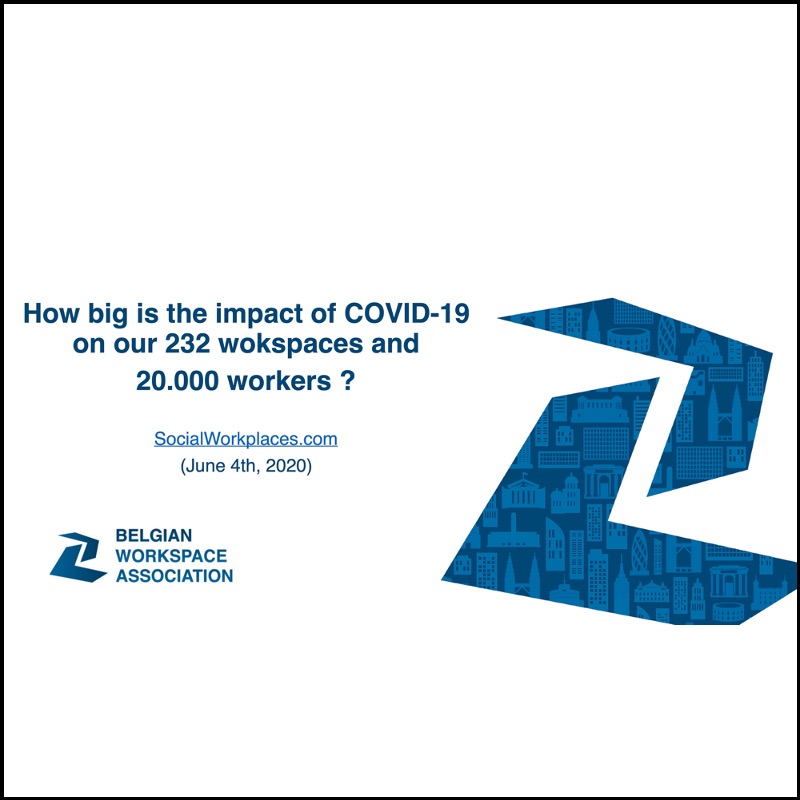 The workplace is changing.
Let's shape the future of the workplace together!
Office Location
Somewhere on earth ;-)
Between Spain & Belgium
Open Everyday 8am-5pm