Customer Journey: A step by step process to improve leads conversion and members retention
€0,00 exl. VAT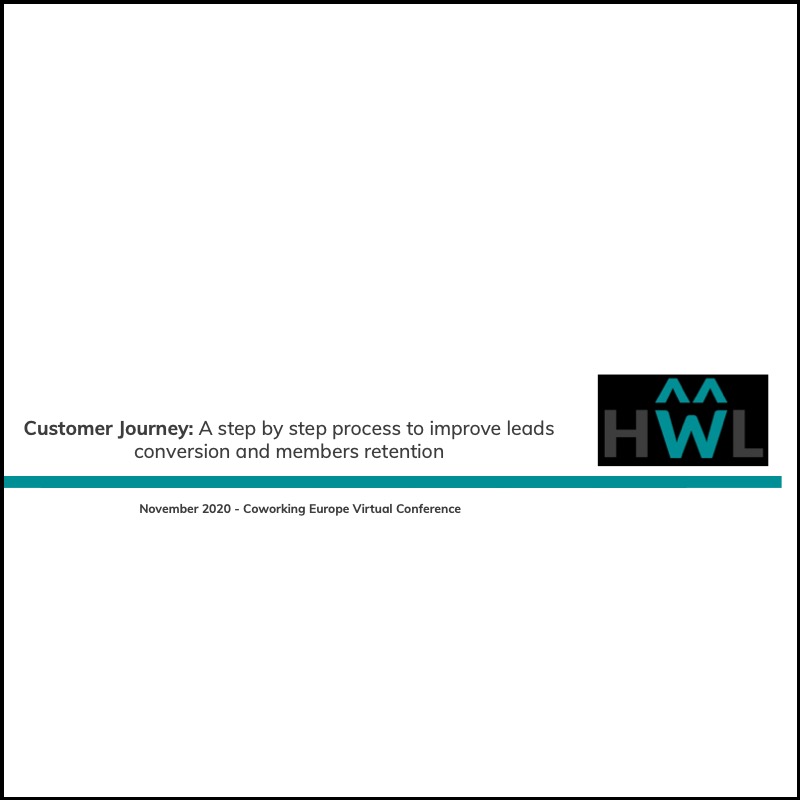 Description
This is a presentation from Coworking Europe 2020 virtual.
Vanessa Sans and Alexandra Ramió from Happy Working Lab share their expertise:
Lead capture, conversion, membership and customer satisfaction. This presentation will outline the customer relationship process your coworking space will go through, spotting the steps that will support and ultimately improve your sales and customer retention rate. We will work on automating the process (onboarding,welcome emails, automatic responses, etc.) as well as on designing a proper satisfaction survey.
The workplace is changing.
Let's shape the future of the workplace together!
Office Location
Somewhere on earth ;-)
Between Spain & Belgium
Open Everyday 8am-5pm