Survey: Impact of COVID-19 on Coworking Spaces
by Coworking Europe
€0,00 exl. VAT
The recent outbreak of COVID-19 is affecting everyone's lives; the coworking industry is no exemption. In order to offer some support to all the coworking community, we created and shared a survey to find out and gather the best coworking practices on the measures put in place to weather the storm.
Close to 50 coworking space operators answered the survey initiated by SocialWorkplaces.com, between March 13th and March 16th. Here are the feedbacks we received from all over the world (Europe, US, Australia, China, India).
We all are together in this; we feel your pain and we hope this can be helpful and bring some light at the end of the tunnel.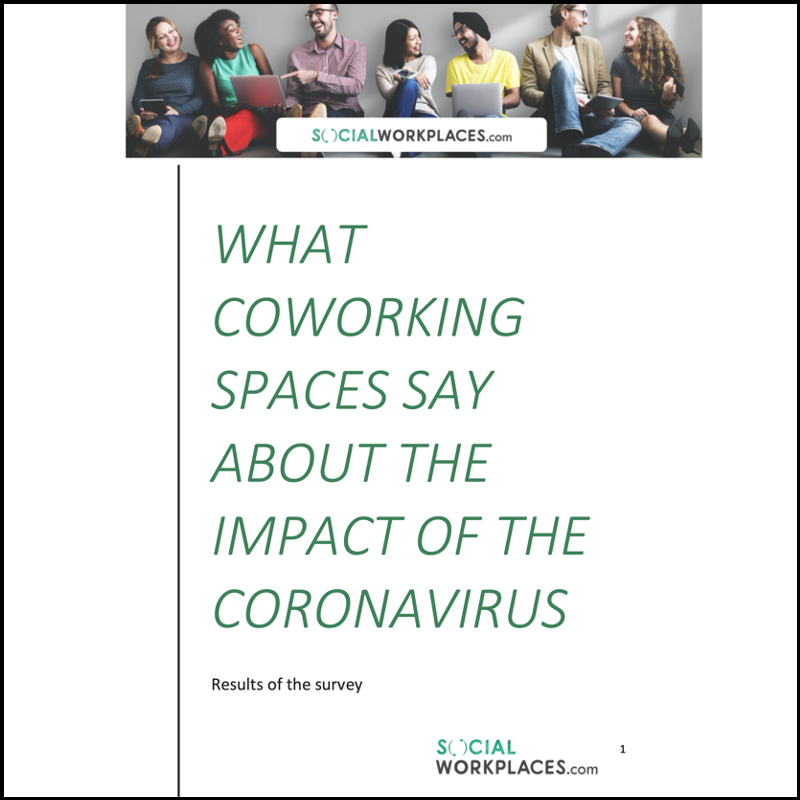 The workplace is changing.
Let's shape the future of the workplace together!
Office Location
Somewhere on earth ;-)
Between Spain & Belgium
Open Everyday 8am-5pm