Coworking Canvas Work&Playbook
by Coworking Accelerator
€89,00 exl. VAT
Work&Playbook activities help you EXPLORE coworking business development with your team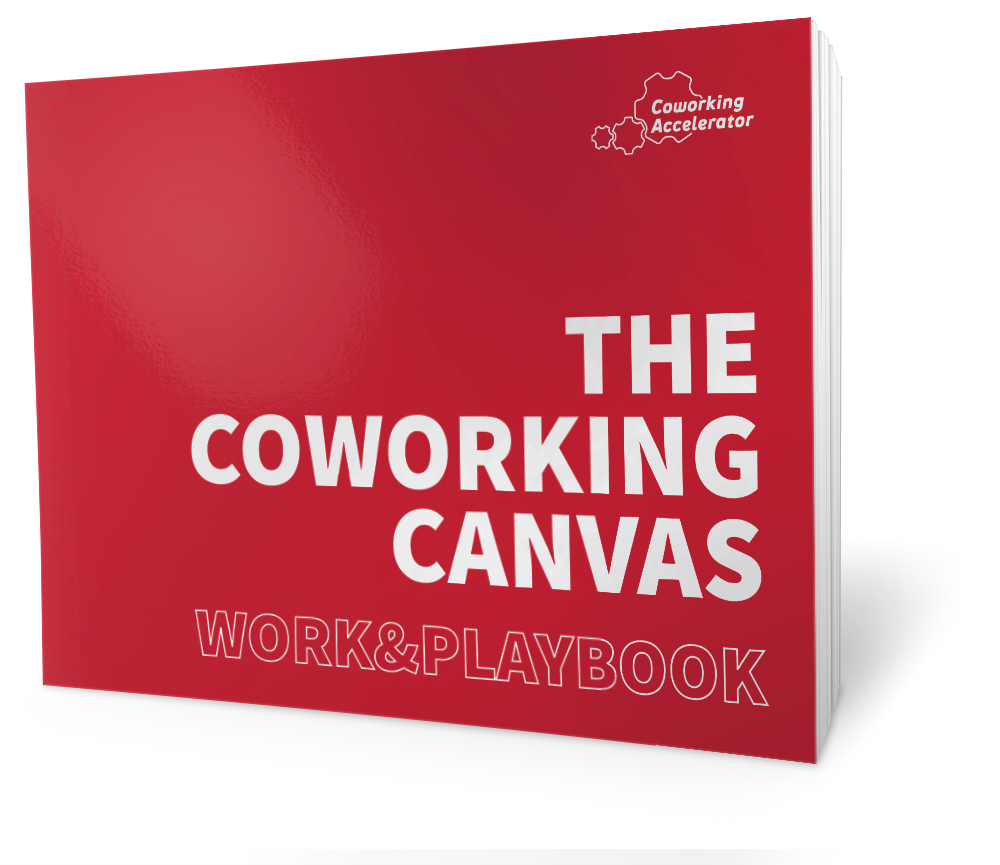 Description
Work&Playbook activities help you EXPLORE coworking business development with your team. Run workshop sessions with that help you develop your business model, products and services so you can make decisions on how to reach your next stage.
Six exercises help you dig into everything from the needs of your members to KPIs for your business. They are:
Six Elements: Sense Check
Hierarchy of Needs
Core Values Vortex
Impact Map
KPI Radar
Making – and Breaking – Your Space
The book includes printable worksheets and all the tips and tricks you need to facilitate your own workshops. The best part is you get to do it in your own time with your own team. You're the experts on your space and your community, the Coworking Canvas Work&Playbook provides you with the structure that will help you apply this expertise most effectively.
The workplace is changing.
Let's shape the future of the workplace together!
Office Location
Somewhere on earth ;-)
Between Spain & Belgium
Open Everyday 8am-5pm