The uncalculated value of flexible office space (AllOfficeCenters)
by Coworking Europe
€0,00 exl. VAT
AllOfficeCenters' Thomas Schulz explains about the overlooked aspects of that corporate clients really need to know when they begin their office space search. His insights into understanding corporate clients can help Coworking spaces to sell their space and improve their value proposition.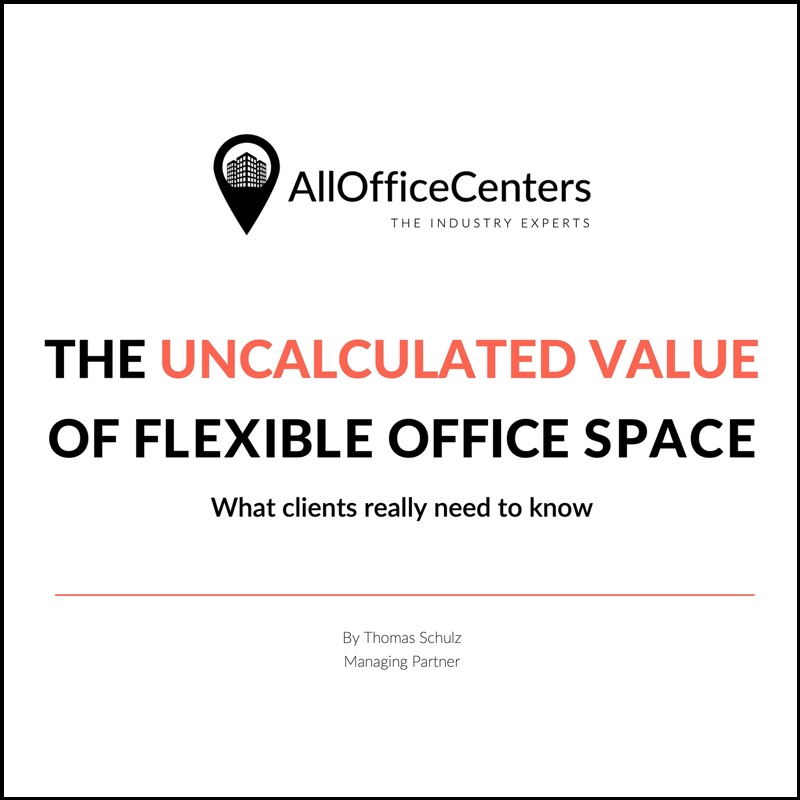 The workplace is changing.
Let's shape the future of the workplace together!
Office Location
Somewhere on earth ;-)
Between Spain & Belgium
Open Everyday 8am-5pm