How changing the workplace can solve many modern companies' pains (2012)
by Coworking Europe
€0,00 exl. VAT
Companies are facing multiple modern challenges, among which : talent retention, new social media communication, Generation Y and Z new set of work values, faster innovation processes, to name a few. What if changing the way the workplace is designed and operates, inspired by the experience of coworking, could help with addressing a big deal of those challenges at once? These slides presented by Jean-Yves Huwart, founder of SocialWorkplaces.com, in 2012.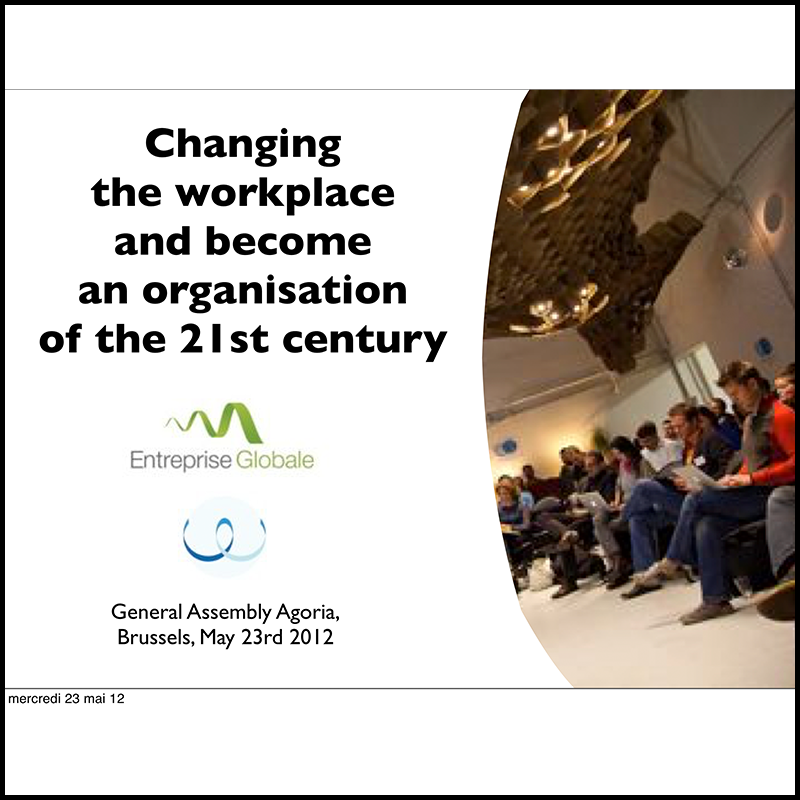 The workplace is changing.
Let's shape the future of the workplace together!
Office Location
Somewhere on earth ;-)
Between Spain & Belgium
Open Everyday 8am-5pm