Xindanwei: one of the first coworking spaces created in China
by Coworking Europe
€0,00 exl. VAT
Xindanwei was one of the very coworking space createdy in China. Based in Shanghai, Xindanwei started out of a 300 sqm big space and rapidly connected close to 6.000 members, among which a big deal of expatriates. In 2011, more than 60% of the members were from abroad. These slides were used in a presentation made by Liu Yan, Co-founder, Xindanwei, at the Coworking Europe 2011 conference in Berlin.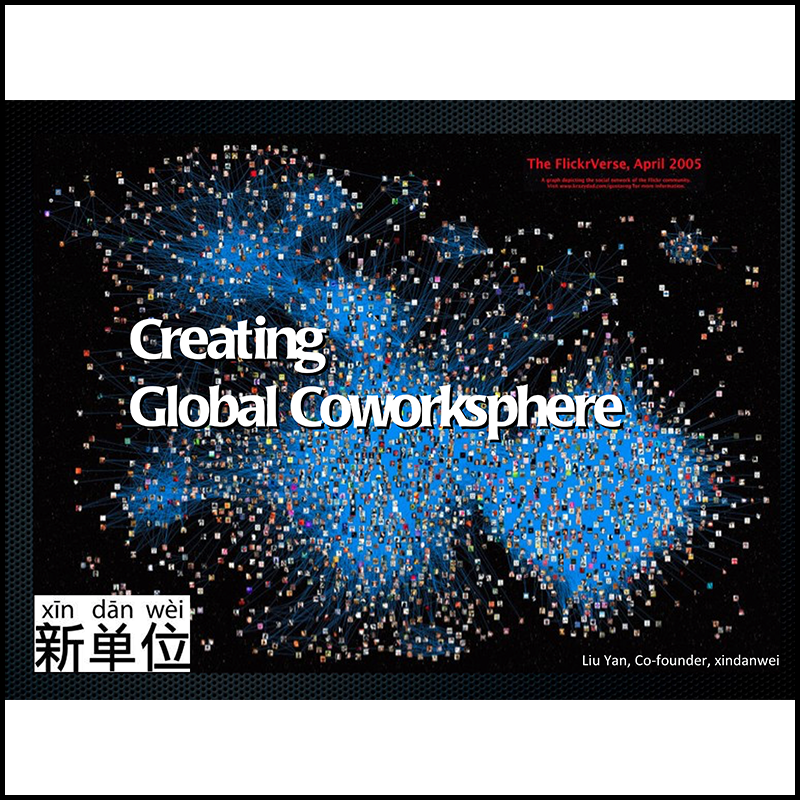 The workplace is changing.
Let's shape the future of the workplace together!
Office Location
Somewhere on earth ;-)
Between Spain & Belgium
Open Everyday 8am-5pm