Innv8 is among the first coworking brand launched in India. The company was bought by one of the biggest Indian hotel platform, OYO, for a total of 31 millions US$. Meanwhile, OYO announced the takeover of two other coworking brands (PowerStation, for corporations, and Workflow, more focused on startups), demonstrating a strong will to develop its position in the coworking field. Interesting to note, OYO is supported by Softbank, one of WeWork's main investors. Innov8 is the fourth coworking acquisition by OYO. We interviewed Ritesh Malik, Innov8's founder, who used to be a speaker at the Coworking India conference organized by SocialWorkplaces.com, about the vision behind the deal.
Hi Ritesh. Can you tell us the story behind Innov8?

We launched our first centre at the Heart of New Delhi- Connaught in December 2015. We wanted to revolutionise how Indian work. Innov8 is not just a place for people to work, it's a place for people to connect. We at Innov8 want to transform real estate into a beautiful and premium workspace designed to encourage community engagement for the creators and innovators. In June 2016, US-based fund Y-Combinator backed Innov8 for its investment in the coworking industry.
We were hoping to create a collaborative community where business opportunities and activities can take place freely. We were committed to delivering excellence through design, experience, and services. Our Vision was to revolutionize real estate into beautifully designed, experience centers to empower the process and journey of creating meaningful work. Our Mission: to be World's Most Loved Workspace brand through excellence in design, experience and delivering value.
Innov8 is now taken over by OYO. Why are the two companies complementary?
Innov8 and OYO are both in the business of real estate and hospitality. It's a perfectly complementary business. OYO already has a strong play in the real estate market worldwide both as a tenant and as a supplier, with existing offerings like OYO Home, OYO LIFE, Weddigz.in and MICE offerings. Also, OYO already has thousands of corporate customers that help generate over 30% of OYO's business. Additionally, in India, OYO works with over 8.000 asset owners, and many of them have ready space available for commercial business. The decision to, therefore, open managed workspaces is a natural transition and step forward. With vast experience of acquiring properties, creating processes and great user experiences, it will be great backing on Innov8 scalability.
With vast experience of acquiring properties, creating processes and great user experiences, it will be great backing on Innov8 scalability.
OYO is known in India as a hotel booking platform. Coworking seems quite far away from their focus, no? 
Firstly, OYO is not a hotel booking platform. OYO is a full-scale tech-driven hospitality company that operates over 18.000 franchised and leased hotels across 10 countries and 500+ cities globally. Interestingly, the company has globally leased or franchised over 200 million square feet of real estate, and have emerged as a preferred tenant of choice. Thousands of real estate owners around the world work with OYO and respect the company's ability to upgrade all forms of real estate and deliver good quality experiences. OYO is also amongst the most preferred lesses and franchisors of real estate yields worldwide.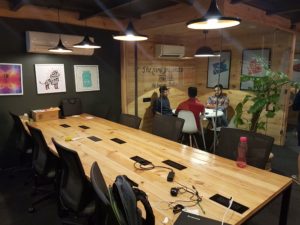 Over the last six years, OYO has invested heavily in building key competencies, where our operational expertise in supply acquisition and management, renovation, operations, revenue management, and distribution, through both offline and online channels, that has helped the company gain significant momentum, and emerge as the most preferred brand in the budget to mid-segment hospitality space in several markets like India and China.
We are certain that OYO's existing competencies and international reach, will help us seamlessly deliver great quality experiences to our real estate customers as well. We are all therefore excited about our plans to create and deliver chic workspaces that will be designed to provide a hassle-free, comfortable and productive experience to coworkers, and cost-effective workspace solutions to corporates.
According to you, what does the transaction say about the office and workplace industry moving to a hospitality and services model?
The managed office space industry is inherently a unique combination of hospitality led real estate experience. With this transaction, it is a huge validation for Innov8 and the whole industry. The industry is extremely positive with the potential of office spaces market.
How would you define hospitality in the workplace world?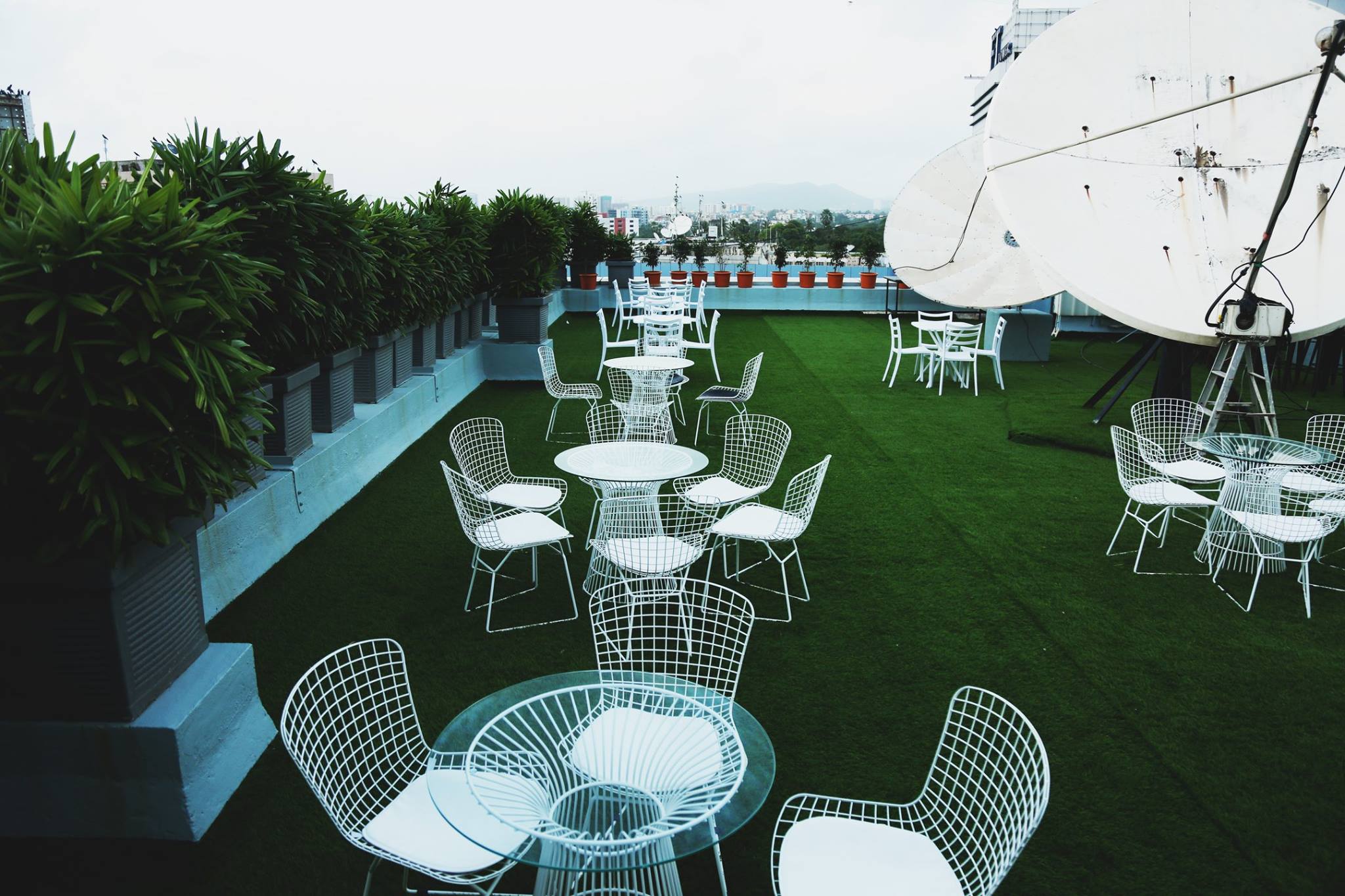 More than desks, chairs, coffee and office infrastructure, workspaces should provide the environment and support to make every company and coworkers grow and do their best work. Our community and value-added services make Innov8 a second home; creating an ethos of happiness at the workplace.
Would you say the Indian market is specific for this kind of approach?
Indian market is ripe for managed office spaces. India is one of the most penetrated markets by managed offices.
Startups are driving the coworking demand in India. Do you see or expect coworking to become a solution for SME and bigger corporations? Is it already happening? What's Innov8 experience on those regards?
It is already happening. SME and bigger corporates now accepting the trend and it is beneficial for both the industry. Managed offices are the way to go for any workspace needs. At Innov8, we have already been focussing on and catering to ME and corporation. Majority of our clients are SME or corporates.
What are the specific challenges Indian coworking players have to face, nowadays, to keep up with the pace of growth?
Identify prime properties, capital, and speed of scale.
Lately, we are reading that big international players such as Airbnb are also looking towards the coworking business. Do you think this can work? Why?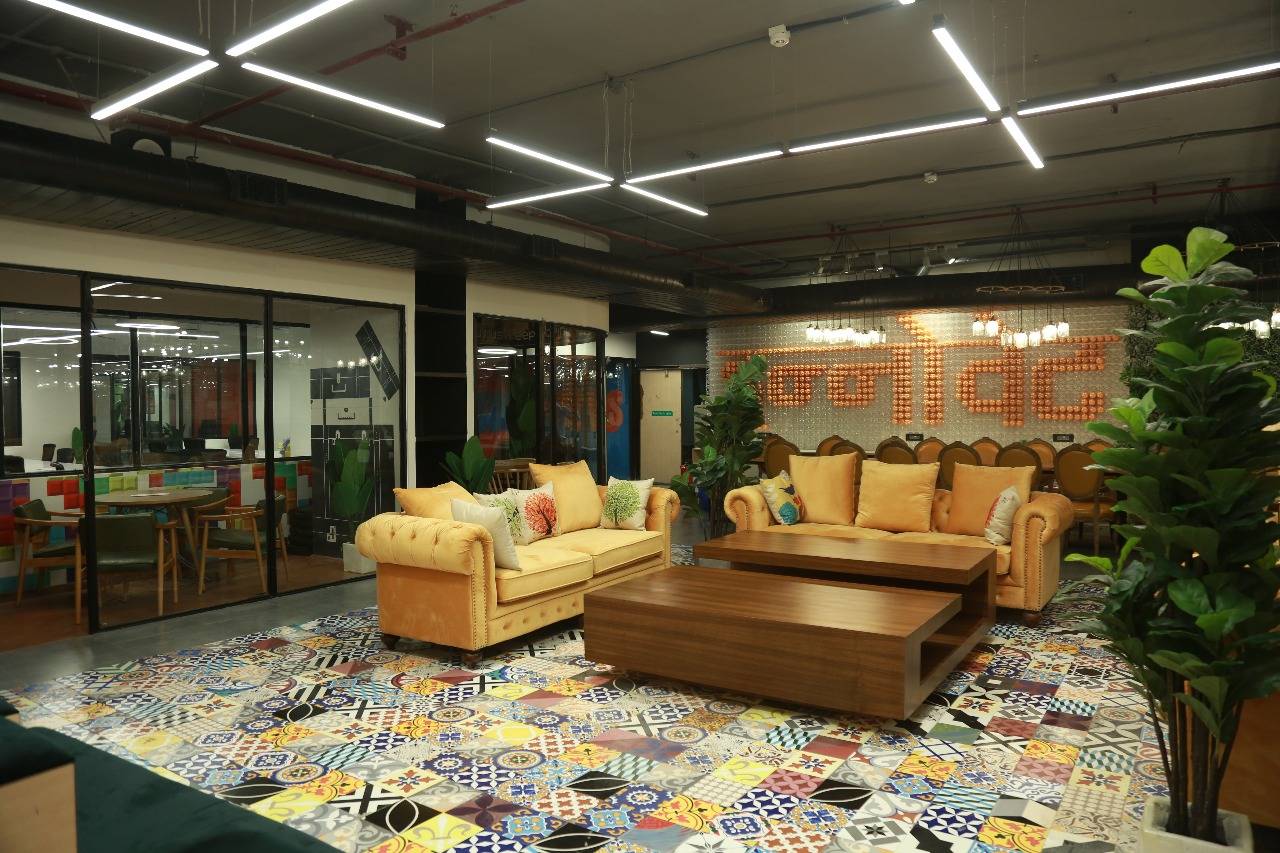 The coworking or managed office market is huge with rooms for different price points and variation of the product/ service.
Do OYO and Innov8 have plans to grow beyond India?
We plan to expand and cater to the huge Indian market first.
In general, Indian coworking brands are not very active outside India, yet. Do you expect it to change? 
Yes, most definitely. There is a lot of potential. Having said that, we are currently focused on strengthening our business in India. Once we have nailed it, then the sky's the limit.
Join us at Coworking Europe Conference for more insights, data and connections!