Adam Lis, in charge of flexible office solutions at JLL Poland, is a real estate professional with experience in coworking after having worked for Brain Embassy, a Polish coworking brand. We are happy to share below some of his thoughts, ideas and expertise in the field.
Hi Adam, what is your take on the relationship between Coworking and the real estate it is located in?
As has been pointed out in other articles, there is a big discussion on how coworking spaces – as tenants – influence yields on office properties. In our experience, landlords have started to see value in having a part of the building occupied by a coworking space and are oftentimes proactively looking to bring them on board. There are many theories on how big the influence is, but the market practice shows that having around 15-25% of an asset dedicated to flex operator has a positive impact on the value of the building, as it represents a desired amenity for other tenants.
Some new deals for corporate clients are already built on the paradigm of mixing traditional long-term lease agreements with flexible space arrangements to complement them. We at JLL have already started to tailor such hybrid solutions for corporate clients, mixing traditional offices with coworking capacity.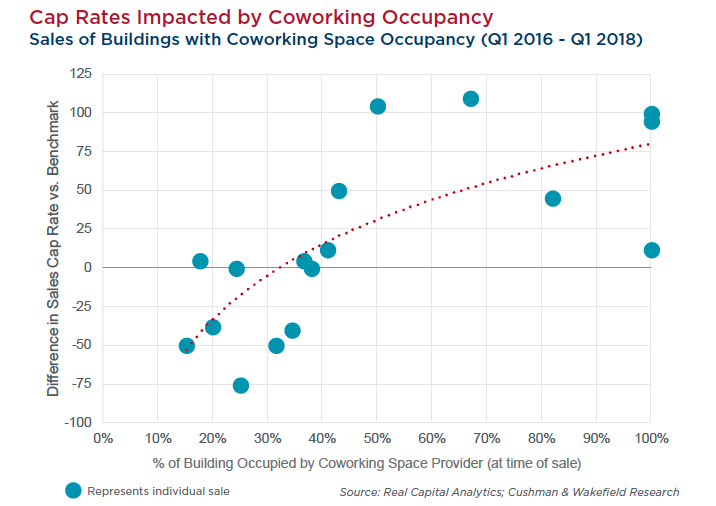 What is your experience of the evolution of flexible workspace in Poland?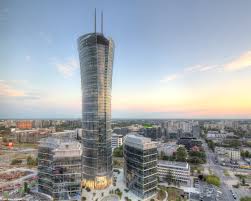 As in the rest of Europe, the rise of flexible office spaces is the hottest trend on the market in Poland. The volume of operating and secured flexible spaces in major cities reached 250,000 sq m in the end of 2018. Naturally, as the capital and the most important business destination in the country, Warsaw accounts for over ¾ of this volume, but the overall trend is also becoming more and more influential in regional cities.
Like it has happened in other markets, the entrance of WeWork in the end of last year has acted as a catalyst for the flex segment, kickstarting its development and forcing the competition to expand faster. Flex operators have leased an astonishing 112,000 m² in Warsaw last year, which accounts for 13% of the total office space demand. Interestingly, over half of it came from just two players: WeWork and IWG (Regus & Spaces).
Have revenue share deals already arrived in Poland?
Revenue share deals between flexible office providers and landlords are still scarce in Poland. It's mainly due to the risk aversion of the latter, as well as their strong position, given the vacancy rate in Warsaw's Central zones now stands at ca. 5%, which is the lowest since 2009. This means that availability of lease options in existing developments here is extremely limited. Therefore landlords don't see the need to try out new business models. Management agreements seem, however, to work better at less attractive locations and buildings, where landlords are pushed to be more innovative in order to lease their assets.
Where do you see the market moving? Can small boutique spaces survive against international chains?
The whole office market is rapidly changing as big players expand and grow the market, especially by attracting corporate clients. Smaller ones on the other hand emerge and push from the bottom. We see some landlords and developers experimenting with their own coworking concepts. Hotels and shopping malls are trying to find their place in this new segment too. I believe that the market will become more and more competitive, but also that there will be enough space for a variety of highly specialized niche providers. It seems like the market is heading towards a world where coworking is becoming the new workplace.
I believe that the market will become more and more competitive, but also that there will be enough space for a variety of highly specialized niche providers.
Join Coworking Europe Conference for more insights, data and connections!