The UBERisation of office spaces (2016)
by Coworking Europe
€0,00 exl. VAT
Transforming 'things' into 'services' – the 'sharing economy'  - could be worth £9 billion to the global economy by 2025, according to PWC. More than one million 'drive partners' in 351 cities (2015) •  $51 billion (US) valuation (2015). Similarly, there are   2,000,000 propertie, in•  34,000 cities.  Formerly DeskspaceGenie – t marketplace for spare deskspace* -  now offers thousands of offices across the county. It's  £10 million+ worth of office space deals annually. These slides were used in a presentation at Social Workplace conference in London, in 2016.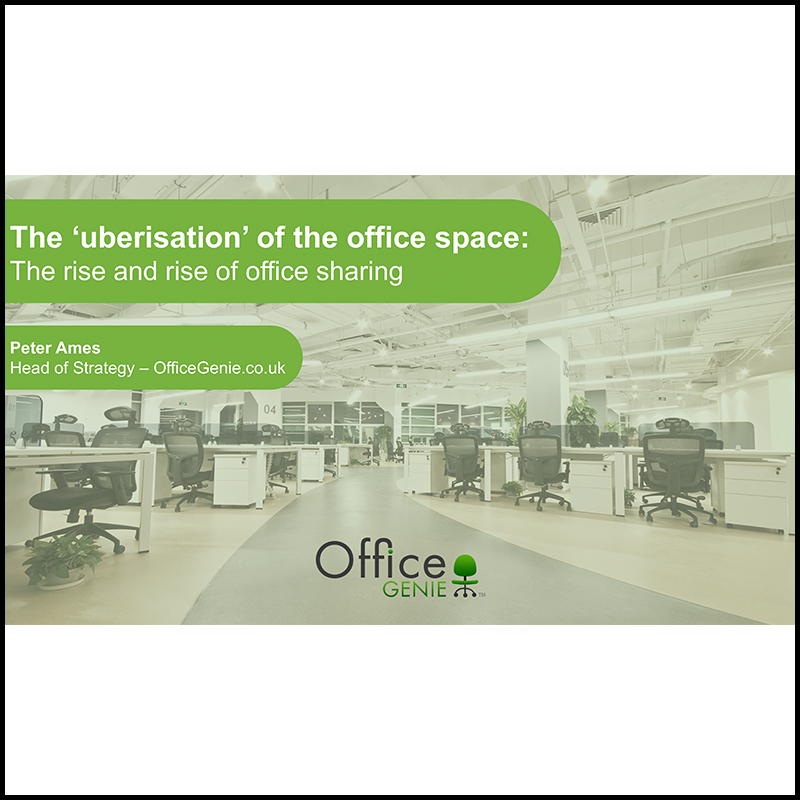 The workplace is changing.
Let's shape the future of the workplace together!
Office Location
Somewhere on earth ;-)
Between Spain & Belgium
Open Everyday 8am-5pm