The characteristics of the coworking growth across Europe
by Coworking Europe
€0,00 exl. VAT
Country, cities, regional patterns – The characteristics of the coworking growth in Europe according to the local realities and environment in Europe.
James Rankin from The Instant Group shares his insights on the development of Coworking in Europe during Coworking Europe 2019.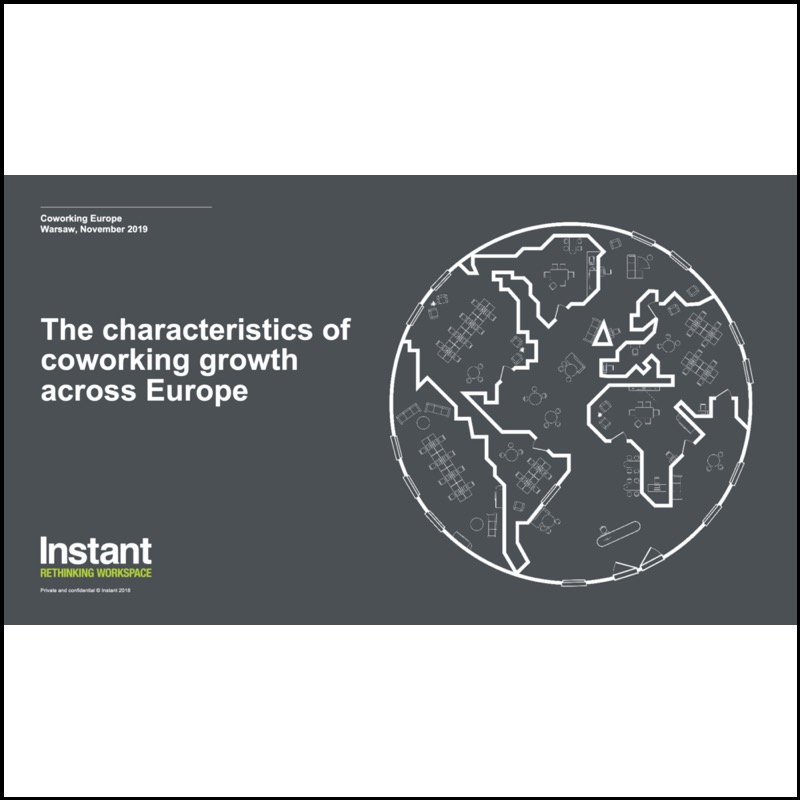 The workplace is changing.
Let's shape the future of the workplace together!
Office Location
Somewhere on earth ;-)
Between Spain & Belgium
Open Everyday 8am-5pm