The evolution of coworking influences (by designer Jennifer Magnolfi) – 2015
by Coworking Europe
€0,00 exl. VAT
Jennifer Magnolfi is a famous US based design expert, who has been featured in Harvard Business Review. She covers the evolution of the coworking influence and influencers from the beginning of the movement up to 2015. She works, a.o., on the concept of "programmable habitat". These slides were used in a presentation given at Coworking Europe 2015 in Milan.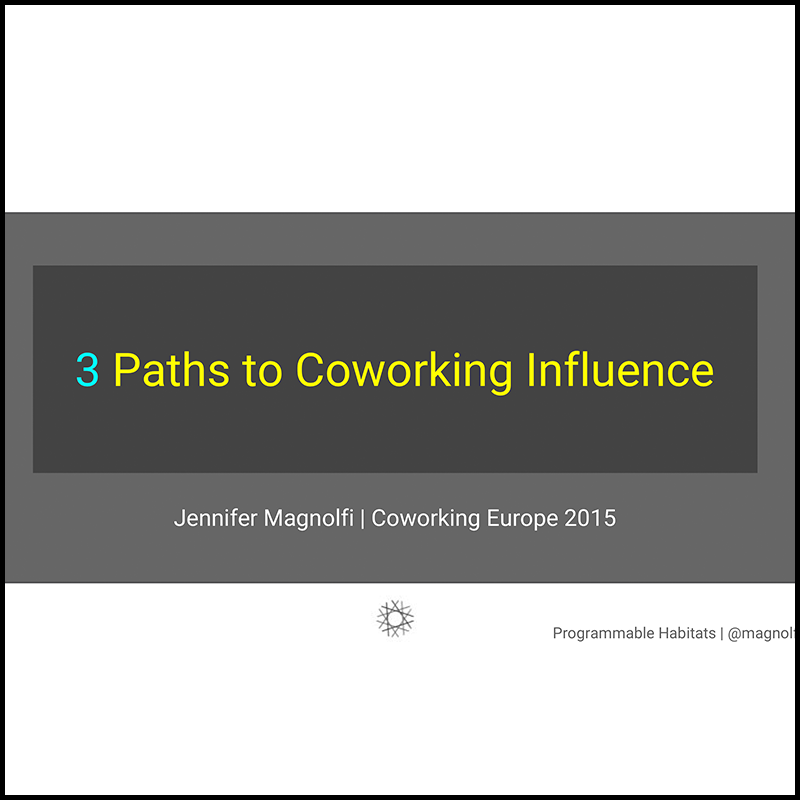 The workplace is changing.
Let's shape the future of the workplace together!
Office Location
Somewhere on earth ;-)
Between Spain & Belgium
Open Everyday 8am-5pm