The coming multiple lifes of coworking (2012)
by Coworking Europe
€0,00 exl. VAT
Some people claim. they invented coworking more than 20 years ago. It's not possible. The rise of Wifi connection and laptops made coworking possible.  Coworking is definitely a serviceof the 21st century ! Technology wise and culture wise. These slides were used in a presentation given by Jean-Yves Huwart, founder of SocialWorkplaces.com, at GCUC US, in Austin (TX), in 2012.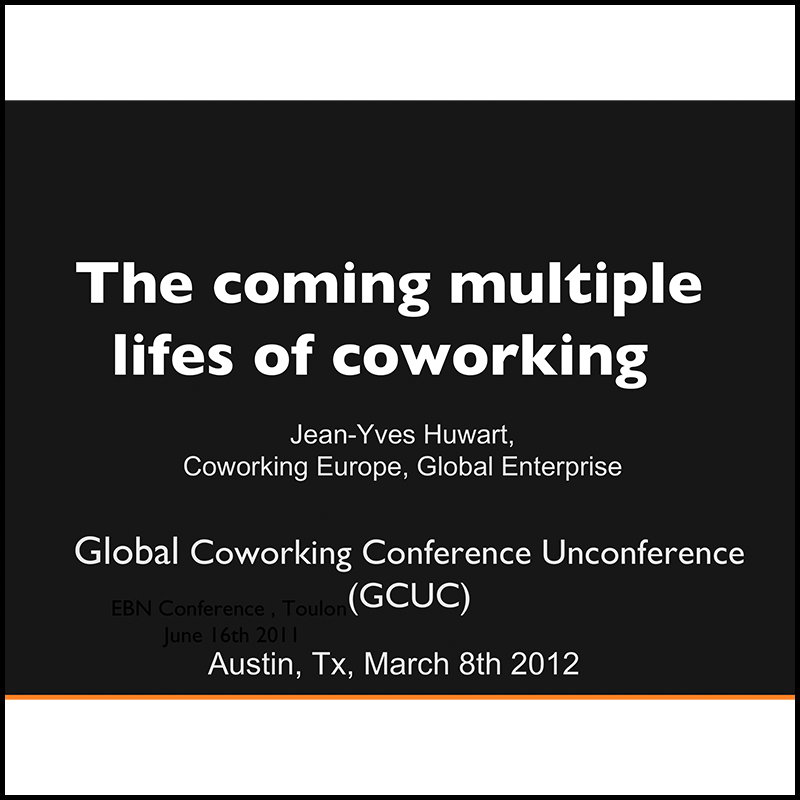 The workplace is changing.
Let's shape the future of the workplace together!
Office Location
Somewhere on earth ;-)
Between Spain & Belgium
Open Everyday 8am-5pm