MatchOffice Survey Report 2021
by Coworking Europe
€0,00 exl. VAT
MatchOffice presents a detailed research conducted amid workspaces we work with all over the globe. In the report you will find statistic data on office occupancy, achieved and expected price level and providers' general outlook after surviving a year under the conditions of quarantine and corona-crisis.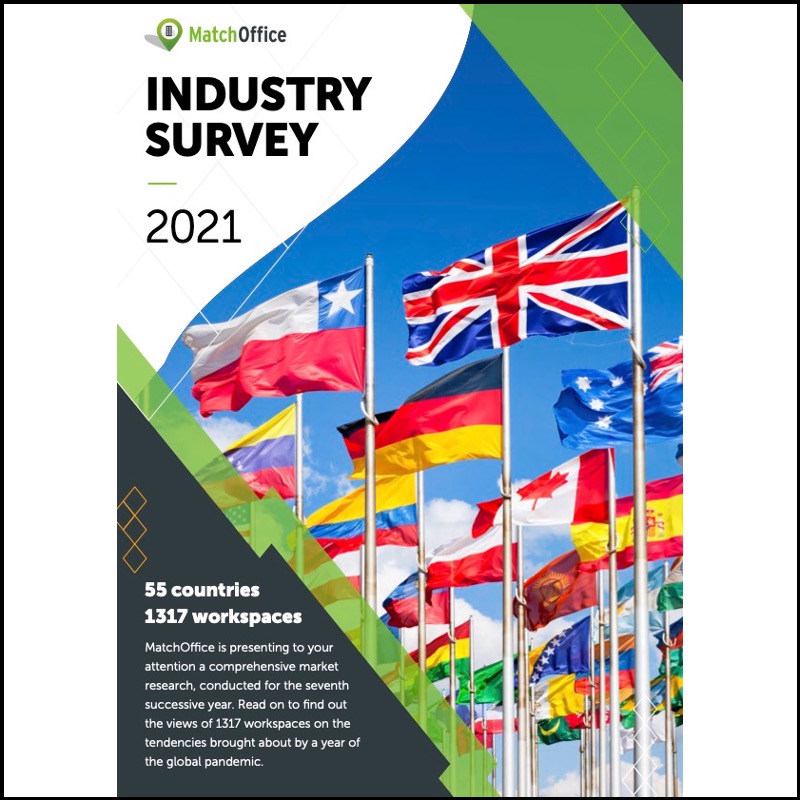 The workplace is changing.
Let's shape the future of the workplace together!
Office Location
Somewhere on earth ;-)
Between Spain & Belgium
Open Everyday 8am-5pm