EXPLORE Sense Check
by Coworking Accelerator
€369,00 exl. VAT
Proof your coworking business plans through our bespoke consultancy service building on over 10 years of experience.
Up to 3 hours of one-on-one time with Founder and CEO of The Melting Pot and Coworking Accelerator Claire Carpenter, to sense check your business plan and strategy.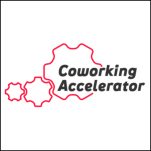 Description
EXPLORE Sense Check is a bespoke one-to-one consultancy service which will help develop your capacity and capability to efficiently research and plan for your new coworking business. In particular, it can give you:
an independent review of your plans
guidance on any sticky issues you're facing
advice on how you'll go about delivering on your vision
capacity building of your delivery team
stakeholder engagement
space design for maximising yield
The workplace is changing.
Let's shape the future of the workplace together!
Office Location
Somewhere on earth ;-)
Between Spain & Belgium
Open Everyday 8am-5pm