Corporate employee profiles who benefit the most from coworking environments (2015)
by Coworking Europe
€0,00 exl. VAT
Neo-Nomade is a French startup advising corporations on how to add coworking as a solution for their office and workplace management from a multi-locations perspective. At the time of their survey in France, 6% of coworkers originated from large corporations. The company identified five main corporate employee profile, determining their expectation and how fit they can be to work out of a coworking space. Some of those profiles can overlap. It helps the company to optimize their workplace policy. These slides were presented by Baptiste Broughton, co-founder of Neo-Nomade, at Coworking Europe 2015, in Milan.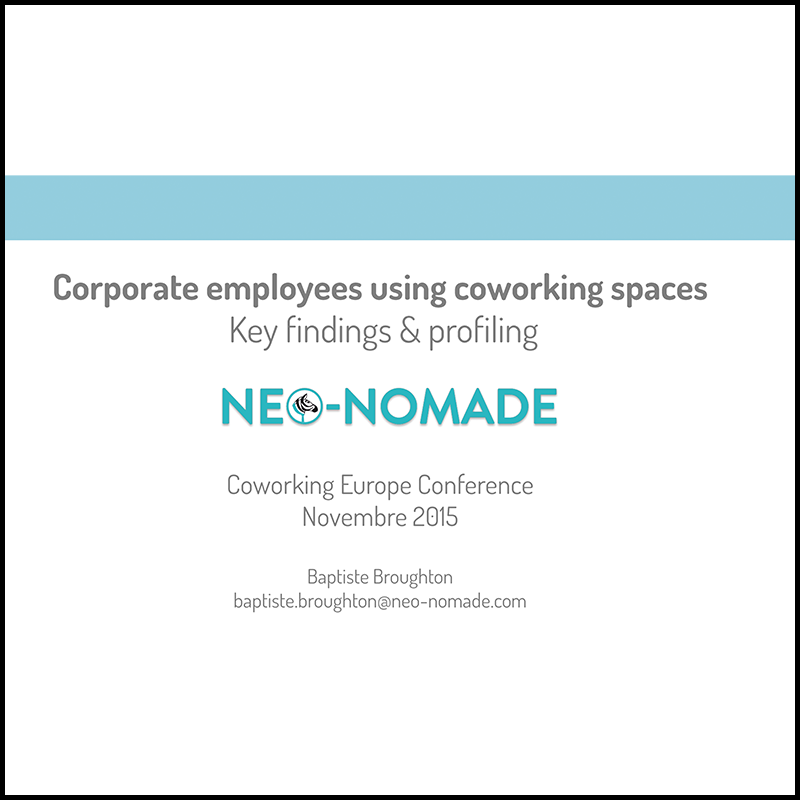 The workplace is changing.
Let's shape the future of the workplace together!
Office Location
Somewhere on earth ;-)
Between Spain & Belgium
Open Everyday 8am-5pm