Coworking: a value proposition for neighborhoods (2015)
by Coworking Europe
€0,00 exl. VAT
OPEN coworking is one of the first big coworking project implemented in South Africa, in Johannesburg and Cape Town. OPEN fills the continuum between coffee shops and traditional offices, according to their founders. They revitalised old buildings into an ecosystem for work. The philosophy is based ont the principle of being part of a mix creating "neighbourhoods that are alive". It combines physical and virtual and communities, and cherish partnership models. The challenge is still the need to educate and prove the soundness of the model to larger audience. The slides were presented at Coworking Africa 2015, in Cape Town.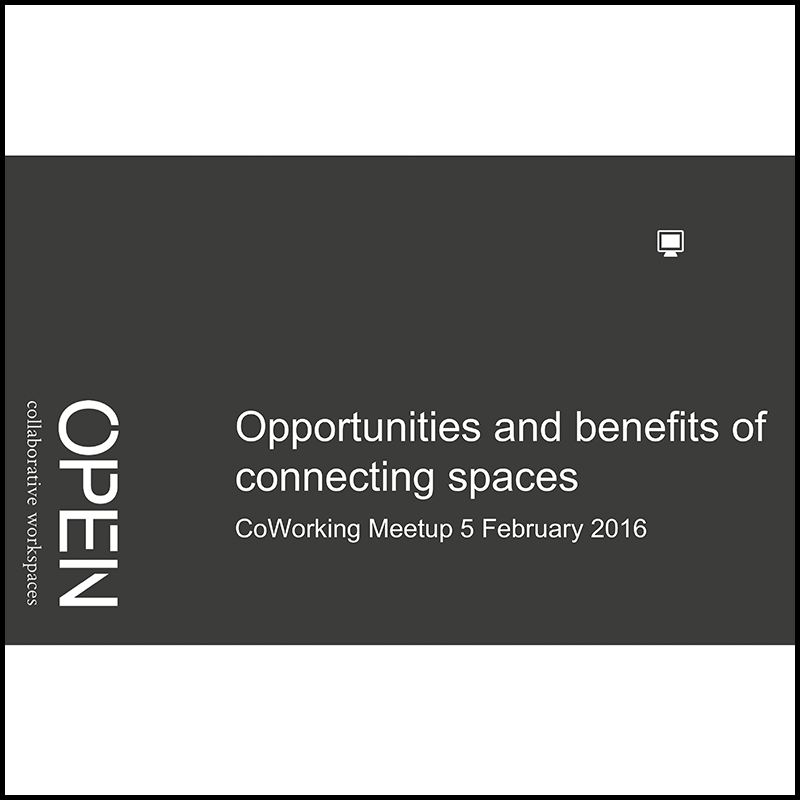 The workplace is changing.
Let's shape the future of the workplace together!
Office Location
Somewhere on earth ;-)
Between Spain & Belgium
Open Everyday 8am-5pm