The coworking market growth by 15% a year on a global scale (2018)
by Coworking Europe
€0,00 exl. VAT
Based on revenues, the global cumulated revenues of the flexible workplace industry topped 26 billions €, in 2017. The annual growth is above 15%, with more than 30.000 spaces in operation across the globe. WeWork is only representing 1% of the market. Regus close to 11%. The vast majority of the industry is operated by local operators. Coworking has won in terms of search term on Google, as opposed to serviced office. One expect more "nichification" of the market to come. These slides were used by John Williams, from Instant Group, in a presentation given at Coworking Europe 2018 in Amsterdam.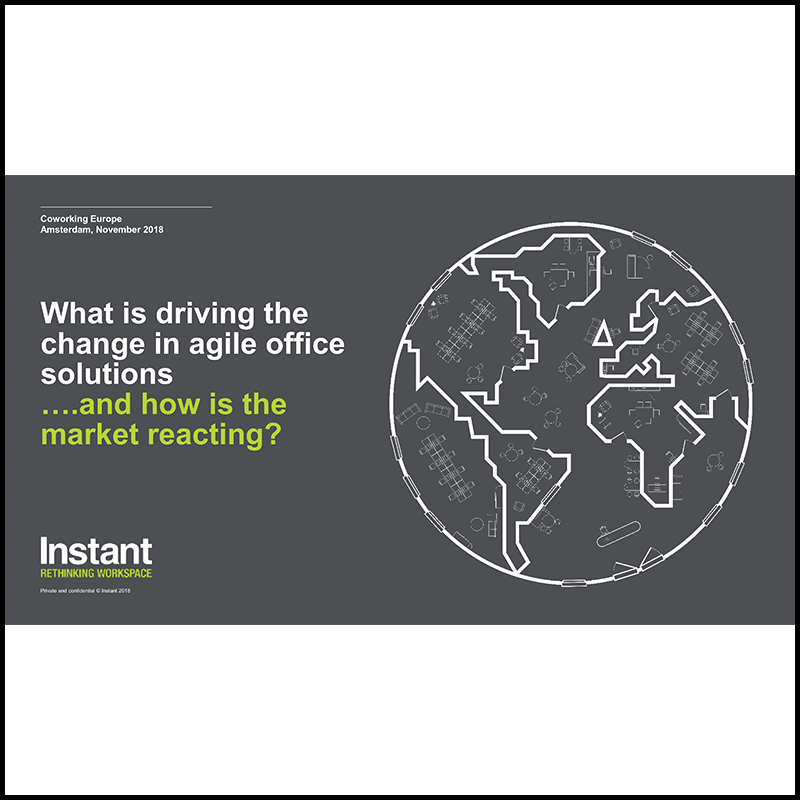 Description
Impact of changing customer profiles and Occupier & amenity provisions of the future Coworking Europe Conference 2018, Amsterdam.
The workplace is changing.
Let's shape the future of the workplace together!
Office Location
Somewhere on earth ;-)
Between Spain & Belgium
Open Everyday 8am-5pm