Corporate workspace strategy in a post Covid world
€0,00 exl. VAT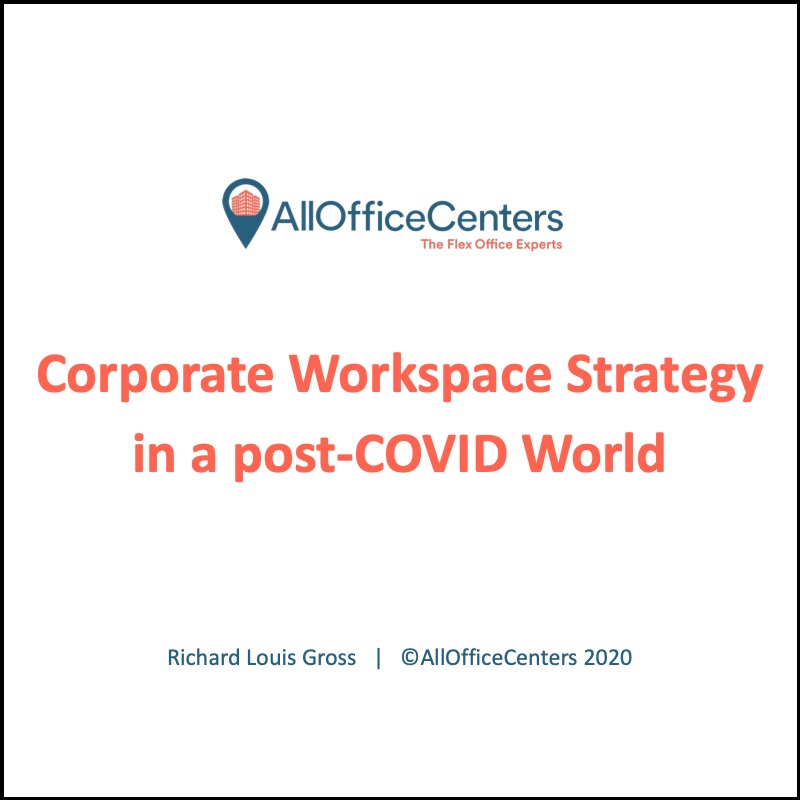 Description
What are corporate companies already planning now and how operators should prepare for the increased demand for flex office solutions?
Richard Louis Gross from the German Broker and Flexible Office expert AllOfficeCenters shares his insights into the near future of enterprise Coworking demand.
The workplace is changing.
Let's shape the future of the workplace together!
Office Location
Somewhere on earth ;-)
Between Spain & Belgium
Open Everyday 8am-5pm