Why companies's future lies in coworking ecosystems (2013)
by Coworking Europe
€0,00 exl. VAT
Operationnally, the ecosystem and effortless networking dynamics … …are critical for the modern empowered individual workers. Human emotions come back as a driver of innovation innovation. It's nowadays a matter of attitude as much as of skills and money. Coworking brings a piece o f the solution. To automate the flexible workplace is easy Tables and chairs are not enough… It's critical to consider a space Inspiring inspiring, feel good space. These slides were used in a presentation given by Jean-Yves Huwart in Lausanne, Switzerland.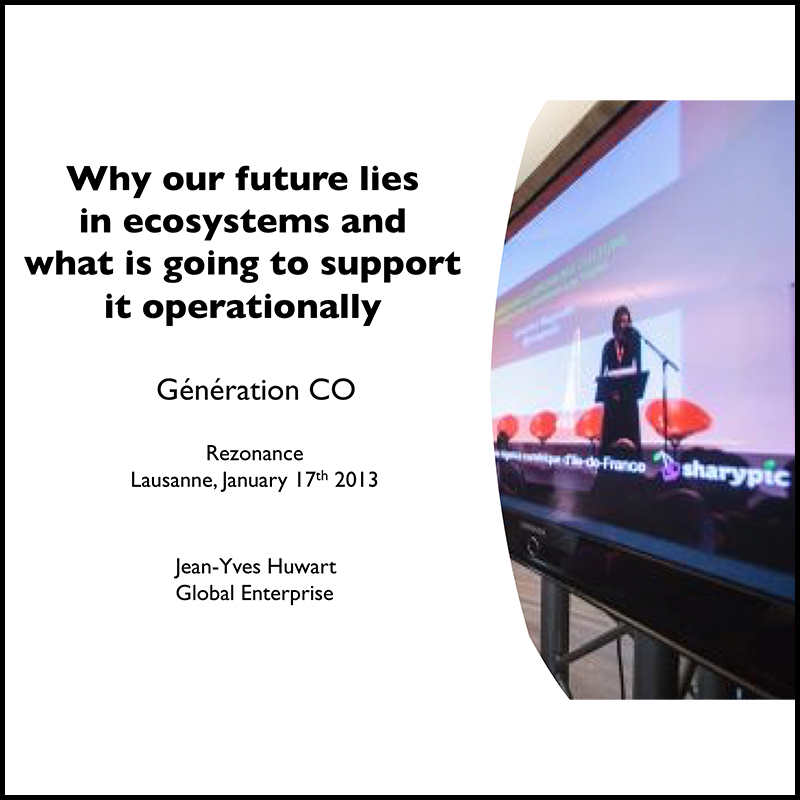 The workplace is changing.
Let's shape the future of the workplace together!
Office Location
Somewhere on earth ;-)
Between Spain & Belgium
Open Everyday 8am-5pm