City of Amsterdam maps out coworking spaces to create cartography of innovation (2018)
by Coworking Europe
€0,00 exl. VAT
The City of Amsterdam analyses the coworking spaces positioning and activities to understand the innovation focus and the entrepreneurial profile of its different districts. From there, they are able to create a map and to activate proper policies to build up further the attractiveness of the city as an international startup ecosystem. Startup Amsterdam supports a strategy based on 5 pillars, among which: to provide easy access to potential launching customers, corporate partners and first users or to create Europe's richest Startup event calendar and mentoring pools. Coworking communities play an important role in this Smart city strategy, where technology is not everything. Human interactions are key. These slides were used by William Stokman, economist for the City of Amsterdam, in a presentation given at the Coworking Europe 2018 conference, in Amsterdam.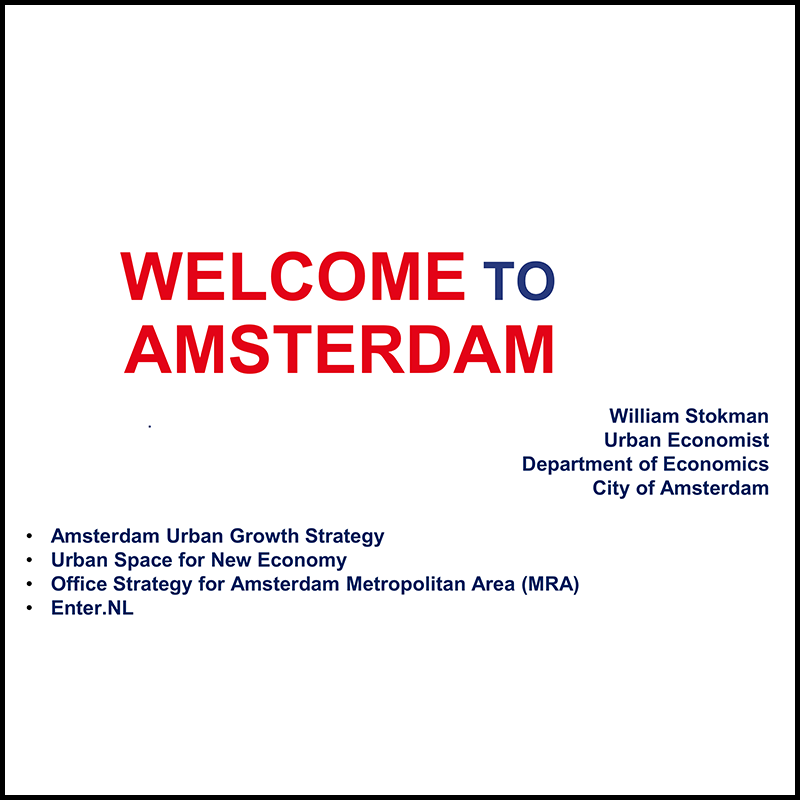 Description
Coworking Places to Innovation Districts — William Stockman
As Urban Economist for the City of Amsterdam, William Stockman presents how coworking integrates into the vision and impact of Innovation Districts for Amsterdam.
Coworking Europe Conference 2018, Amsterdam, Day 1
#CoworkingEU
The workplace is changing.
Let's shape the future of the workplace together!
Office Location
Somewhere on earth ;-)
Between Spain & Belgium
Open Everyday 8am-5pm