ACCELERATE Coworking in a Box
by Coworking Accelerator
€2 299,00 exl. VAT
ACCELERATE towards mature operating systems for your coworking business with our GUIDES, TEMPLATES and EXAMPLES.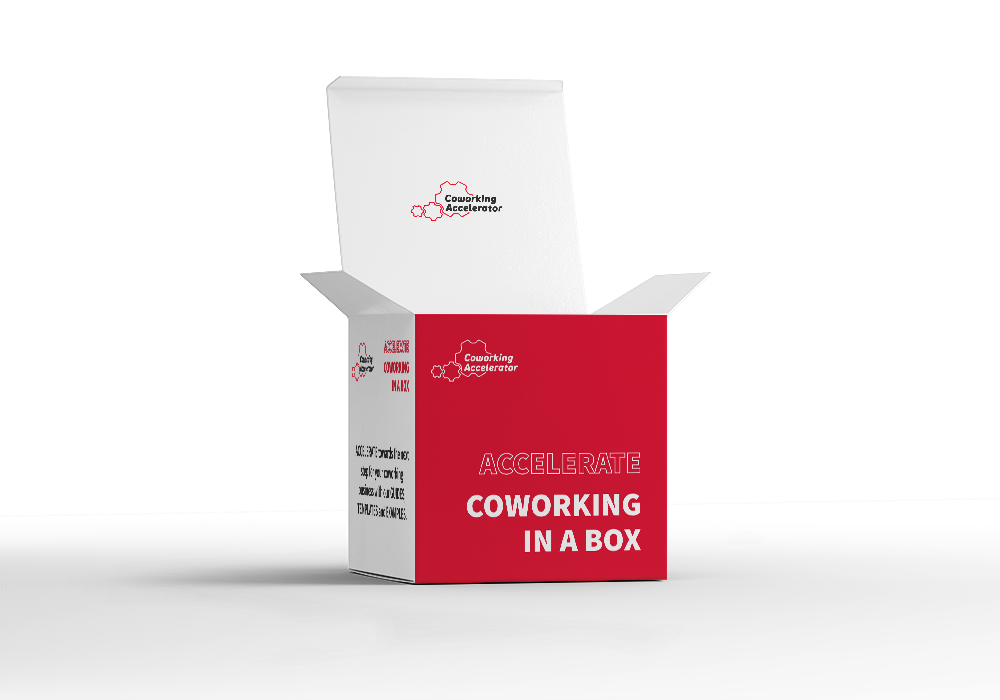 Description
ACCELERATE boxes up over a decade of learning from coworking practitioners around the world ready for you to use. Our GUIDES explain the theory and how you go about implementing this methodology in your own coworking business. EXAMPLES show you what they look like in practice and TEMPLATES are there ready for you to pick up and use.
Regardless of whether you've opened already ACCELERATE will help you grow your coworking business with less time, hassle, risk and cost.
The GUIDES, TEMPLATES and EXAMPLES show you what to implement to ensure you're covering the 6 essential elements of coworking success introduced by the Coworking Canvas:
Learning
Hosting
Co-location
Space
Peer Support
Network
The workplace is changing.
Let's shape the future of the workplace together!
Office Location
Somewhere on earth ;-)
Between Spain & Belgium
Open Everyday 8am-5pm