The Global Coworking Survey (2017)
by Deskmag
€0,00 exl. VAT
What are the main trends in the global coworking market in 2017? Consolidation, growth, location strategy, challenges…
Deskmag annual report, supported by SocialWorkplaces.com, the most comprehensive overview of the global coworking market, is available here. From the overall sample of 1.800+ spaces who replied, 36% of the respondents came from Europe, 35% from North America, 13% from Asia, 8% from South America, 4% from Africa and 4% from Oceania (mainly Australia).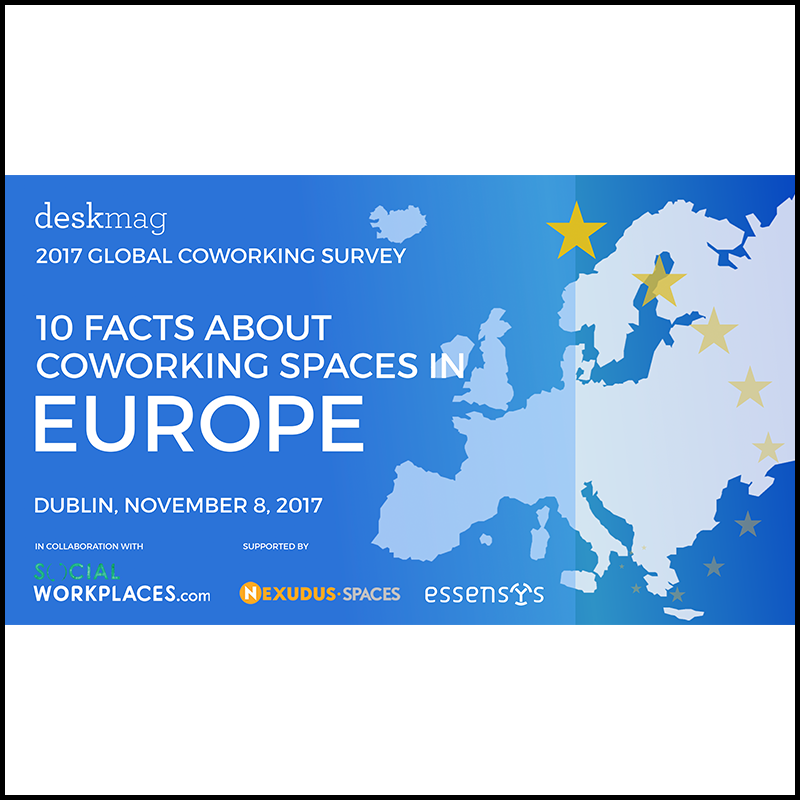 Description
The Deskmag Global Coworking Survey, produced with the support of SocialWorkplaces.com, is the reference annual survey on coworking in the world.
The workplace is changing.
Let's shape the future of the workplace together!
Office Location
Somewhere on earth ;-)
Between Spain & Belgium
Open Everyday 8am-5pm