A view on the South African coworking scene (2016)
by Coworking Europe
€0,00 exl. VAT
Less than 10% of homes in South Africa had direct access to fast internet in 2016. Coworking is really a great opportunity to lower the playing field for all the players in the country. It's also a great opportunity to break barriers in the society, split by so many divisions. These slides were used by David van Brenkel, from Grounded Work, Pretoria, at the Coworking Africa Meetup in 2016, in Cape Town.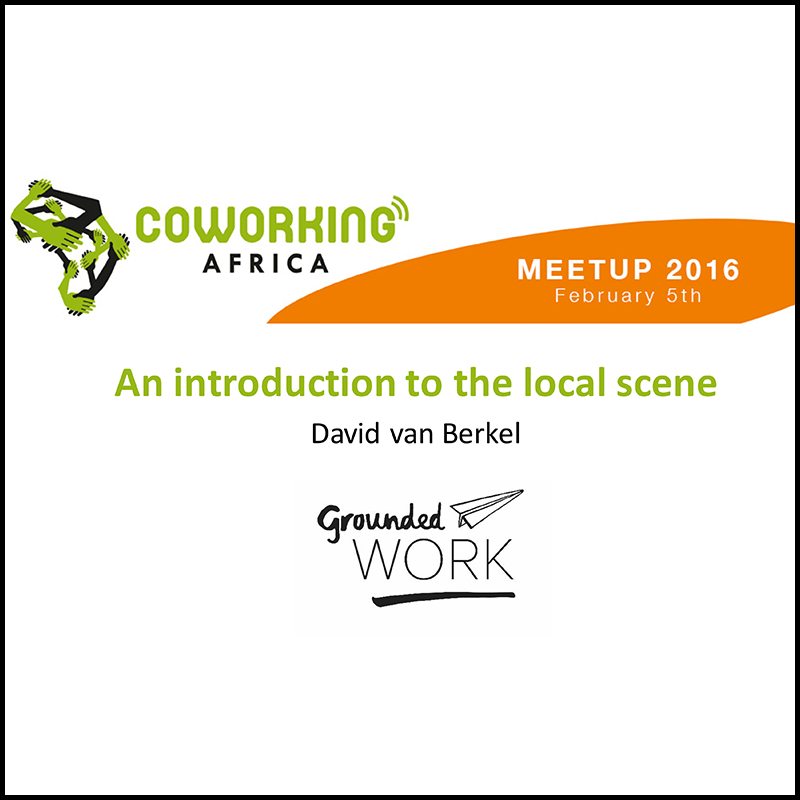 The workplace is changing.
Let's shape the future of the workplace together!
Office Location
Somewhere on earth ;-)
Between Spain & Belgium
Open Everyday 8am-5pm