Survey on coworking in Europe in 2010
by Coworking Europe
€0,00 exl. VAT
This was the first coworking survey ever organized in Europe. Less than 200 spaces where in operation back then, on the continent. Only 25% of the surveyed coworking spaces received support from local public authorities to launch their project. A majority of the survey respondents (66%) said that being in coworking space stimulates the creativity of the members to a great extent. These slides were used in a presentation at Coworking Europe 2010 in Brussels.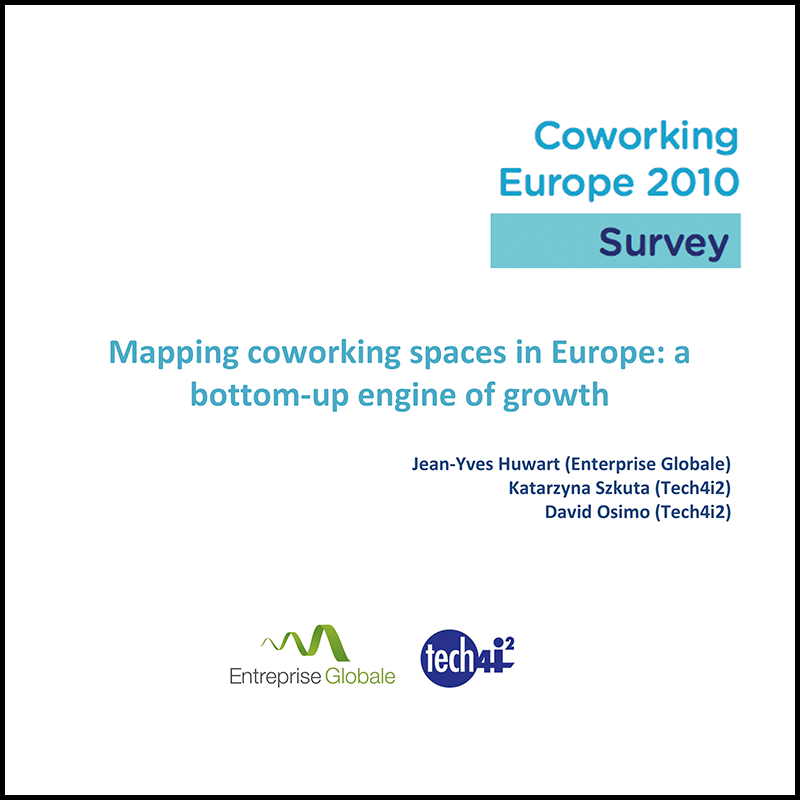 The workplace is changing.
Let's shape the future of the workplace together!
Office Location
Somewhere on earth ;-)
Between Spain & Belgium
Open Everyday 8am-5pm