Open Innovation at the Enterprise 2.0 era (2012)
by Coworking Europe
€0,00 exl. VAT
The process of innovation is getting steadily more open. The next step is to integrate innovation as a participative, open, collaborative and human driven dynamic throughout the organisation, as well as with the outside world, enabled by online social platforms or open physical environments such as coworking spaces. Within an aside the organisation, innovation can become an inclusive project. These slides were used in a presentation given by Jean-Yves Huwart at the Enterprise 2.0 conference in Paris, in 2012.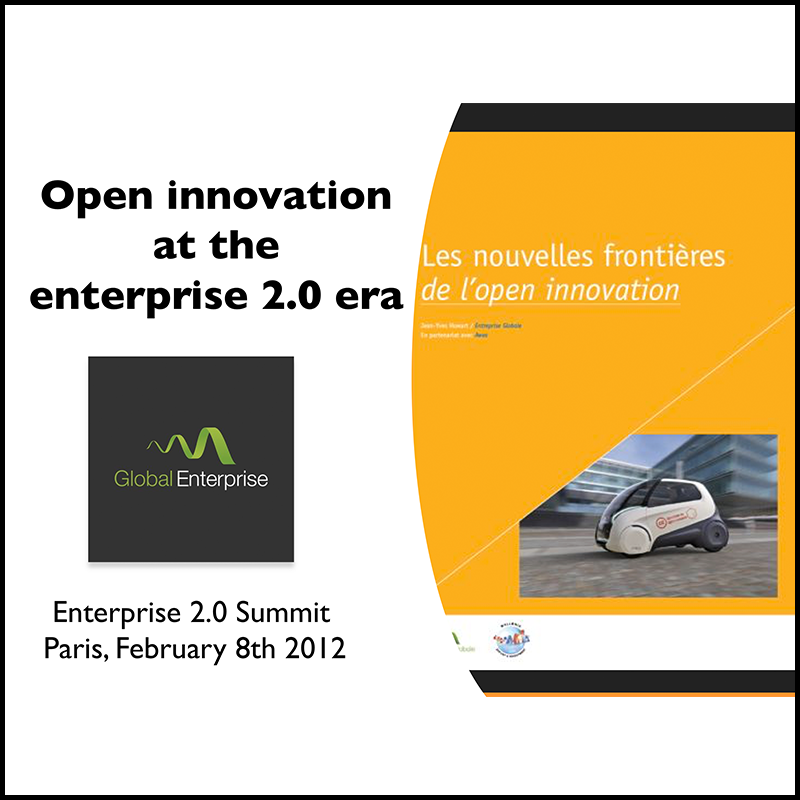 The workplace is changing.
Let's shape the future of the workplace together!
Office Location
Somewhere on earth ;-)
Between Spain & Belgium
Open Everyday 8am-5pm