Coworking in small towns and rural areas survey – Europe (2017)
by Coworking Europe
€0,00 exl. VAT
Coworking is not a 'city only' phenomenon. Since a while, singles, young couples and families are moving away from the noisy pace and high costs of metropoles to settle within remote areas, looking for wellbeing and affordable cost of the countryside.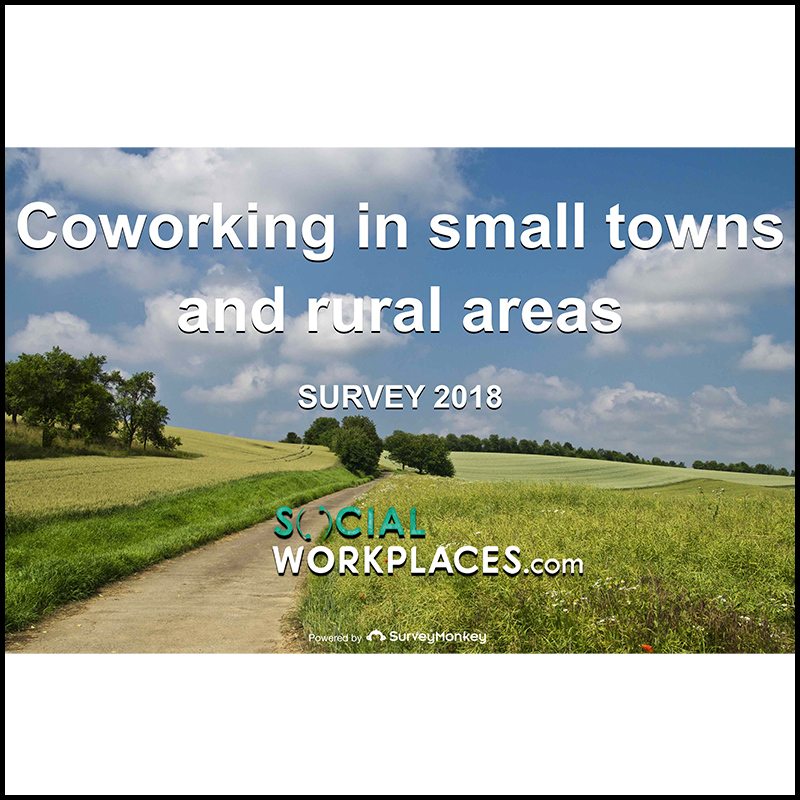 Description
Spaces from all over Europe and the world took part in the survey.  Within the final sample, France, Germany, Austria and Spain are the most represented countries. Most of the surveyed spaces (62%) are located in towns with a population 50.000 to 150.000 inhabitants big. About 20% of the survey spaces are located in towns with less than 10.000 inhabitantsand a 4% in the pure countryside. The respondents operate rather small coworking space in size, between 100 and 200 m2 on average. Only 17% operate surfaces larger than 501 m2. A majority of the spaces have been in operation for more than 3 years. One third of the spaces represented in the sample are 4 years old or more.
The workplace is changing.
Let's shape the future of the workplace together!
Office Location
Somewhere on earth ;-)
Between Spain & Belgium
Open Everyday 8am-5pm