Coworking in Germany Survey (2016)
by Deskmag
€0,00 exl. VAT
The Survey was made in collaboration with Deskmag with the data from 2015 and 2016, with a focus on the German market.
The survey shows more ambition in terms of expansion, on average, from German operators as opposed to the average answers collect on a global level.
According to the replies, revenue streams in German coworking space is more diverse than in the other countries under review.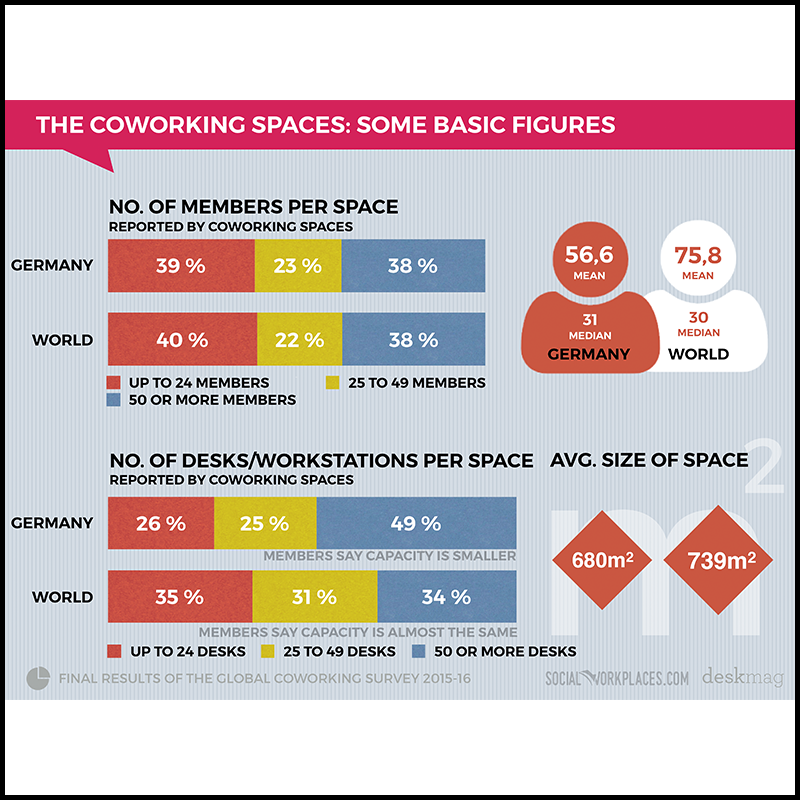 The workplace is changing.
Let's shape the future of the workplace together!
Office Location
Somewhere on earth ;-)
Between Spain & Belgium
Open Everyday 8am-5pm