Coworking in France Survey (2015)
by Coworking Europe
€0,00 exl. VAT
Enquête Coworking: "En France, les membres se connaissent par leur prénom à plus de 80%"
Qu'est-ce qui fait la différence entre un espace de coworking et un lieu de travail classique ? La question revient souvent chez les personnes qui n'ont jamais fait l'expérience d'un espace coworking…
"La communauté et les relations humaines", répondent ceux qui fréquentent ou animent les espaces de coworking.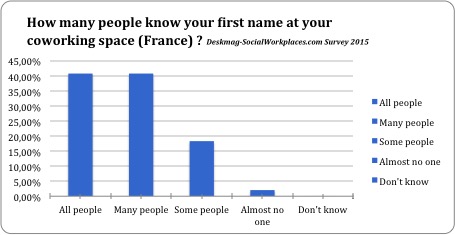 Cela peut paraître un peu abstrait.
En fait, la question suivante traduit plus concrètement la nature de ce qui fait le succès des espaces de coworking auprès de la nouvelle génération de travailleurs:
"Combien de personnes dans votre espace de coworking connaissent votre prénom ?".
En France, les coworkers interrogés affirment à plus de 80% que les autres occupants de l'espace de coworking dont ils sont membres les connaissent par leur prénom.
Ces  réponses sont tirées du récent Global Coworking Survey 2015, dévoilé récemment par Deskmag et Social Workplaces.com.
La qualité et la sincérité des relations nouées dans un espace de coworking sont l'une des valeurs ajoutées numéro un procurée par les espaces de travail communautaires. Elle est source de satisfaction et de bien-être pour les travailleurs.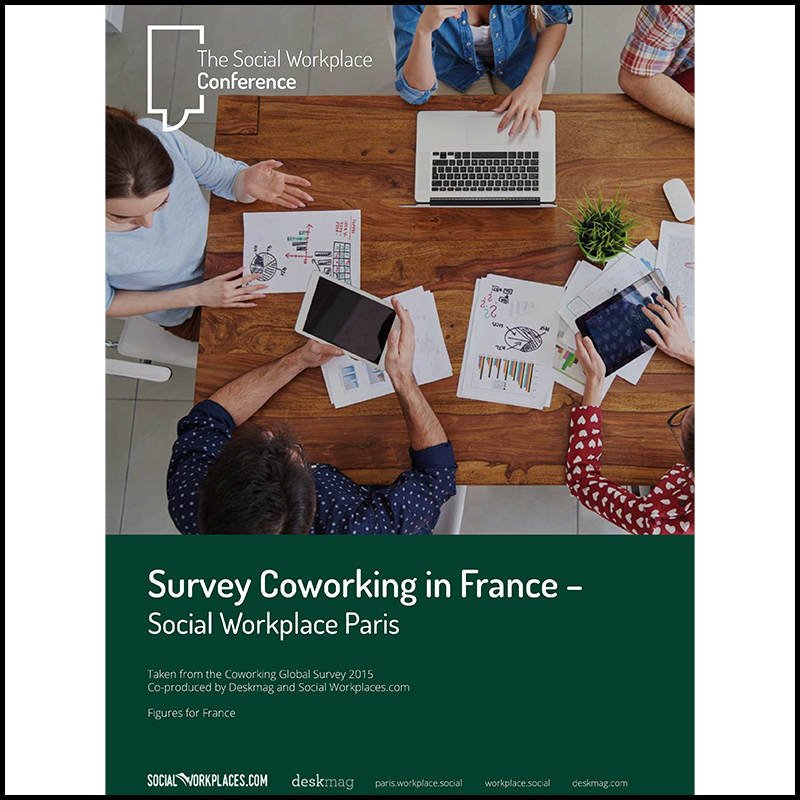 Description
The Survey on Coworking in France was delivered in collaboration with Deskmag, in 2016, and presented in Paris, at the Social Workplace conference.
The workplace is changing.
Let's shape the future of the workplace together!
Office Location
Somewhere on earth ;-)
Between Spain & Belgium
Open Everyday 8am-5pm