Results of the 2019 Global Coworking Survey – A view on segmentation (Deskmag)
by Deskmag
€0,00 exl. VAT
Deskmag's Global Coworking Survey 2019 produces historical data on the rise of coworking across the globe, and especially in Europe. This edition provides with a focus on market segmentations players now see occurring in the coworking business.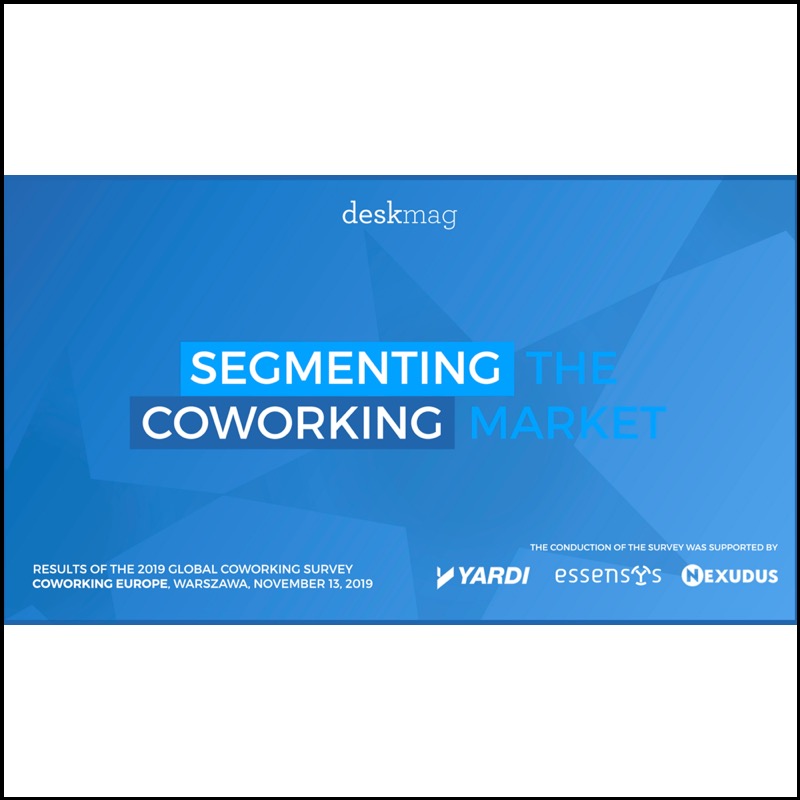 Description
Carsten Förtsch presented the latest data and figures on the rise of the global Coworking industry from the Global Coworking Survey 2019 at the Coworking Europe 2019 conference.
The workplace is changing.
Let's shape the future of the workplace together!
Office Location
Somewhere on earth ;-)
Between Spain & Belgium
Open Everyday 8am-5pm