2019 Profitability of Coworking Spaces (Data Report)
by Deskmag
€39,00
Can operators become rich with coworking spaces, or are their businesses just burning up money? It depends. The latter is clearly easier than the former. Prepare yourself. Study the differences between profitable and unprofitable coworking spaces.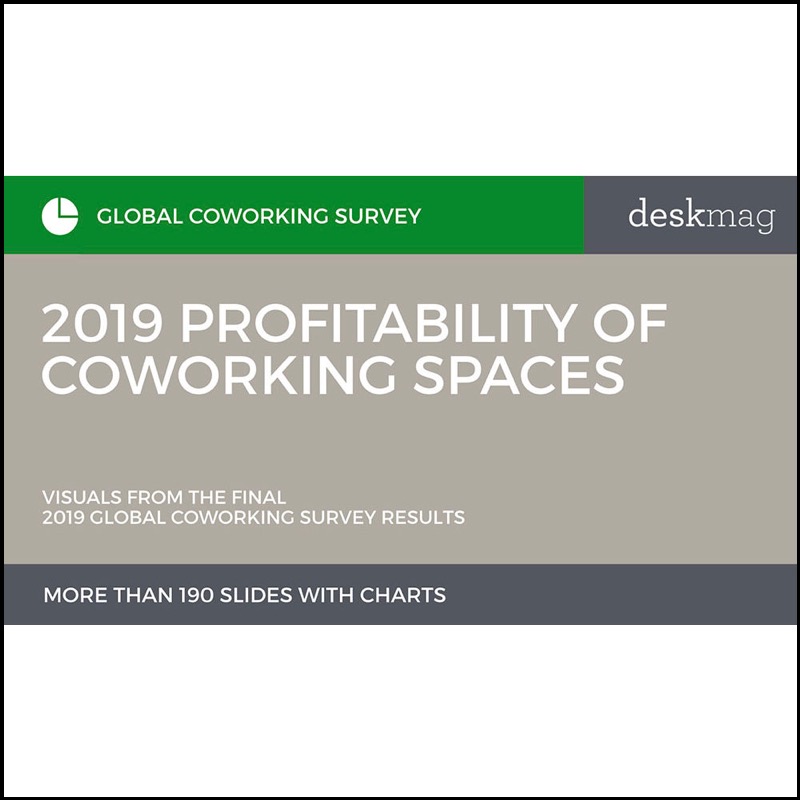 Description
Receive Deskmag's latest Coworking Survey data report & analysis on more than 190 slides (12MB)
The workplace is changing.
Let's shape the future of the workplace together!
Office Location
Somewhere on earth ;-)
Between Spain & Belgium
Open Everyday 8am-5pm